Memorial service held for Fallen Oxnard Officer Nathan Martin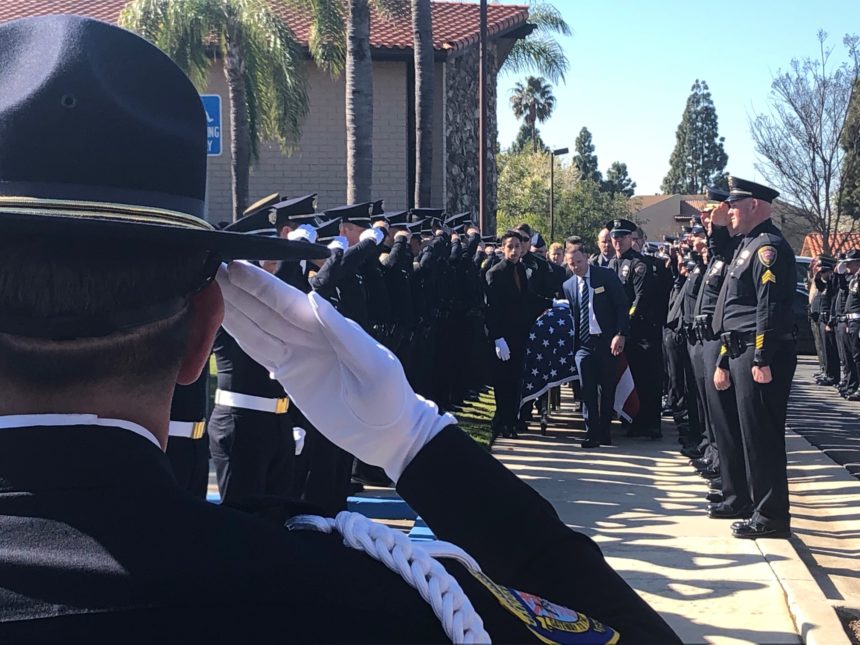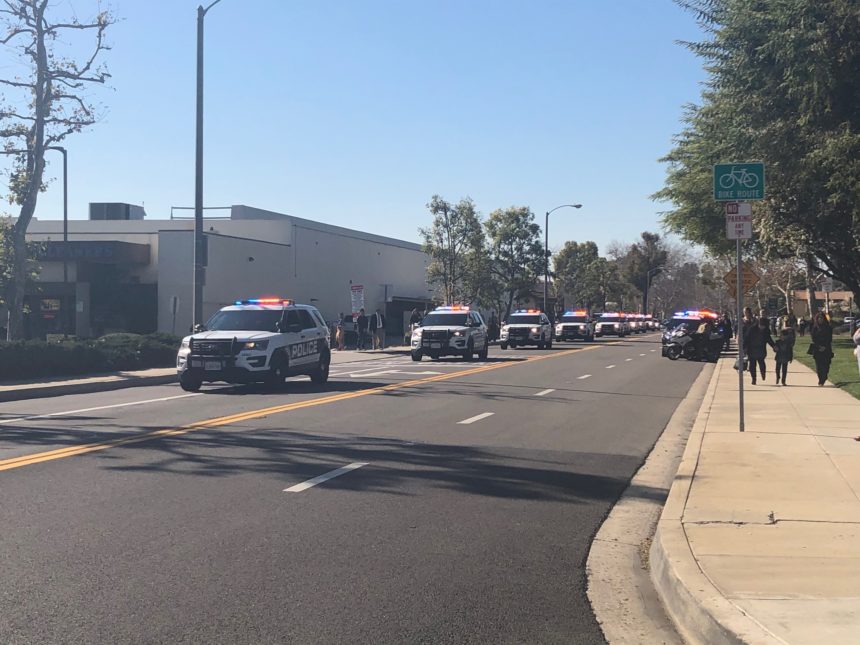 CAMARILLO, Calif.-- A memorial service for a fallen Oxnard Police Officer was held this Friday morning in Camarillo. Officer Nathan Martin was killed last week in a motorcycle accident.
Family, friends, and hundreds of police officers gathered at the Church of Jesus Christ of Latter-day Saints in Camarillo to remember Oxnard police officer Nathan Martin.
"We have done our best to take care of each other this week, and today is going to be the rightful celebration of Nate's life," said Eric Sonstegard, Oxnard Assistant Chief of Police. "His family will get to see what he meant to us at the Oxnard Police Department."
Officer Martin had just gotten off duty last week when his motorcycle was cut off by a tractor trailer. The 20-year veteran was on his way home and was just a mile from the police station in Oxnard. Martin was taken to the hospital where he later died from his injuries.
"We are doing OK," said Sonstegard. "We talk a lot about Oxnard Police Department being a family and we certainly put that to the test this last week. Nathan was close to everyone in our department. We have a unique size department where we are a large police department but we work out of one station and everyone knows everyone. Everybody has a really close connection."
Hundreds of police officers throughout the county came to pay their respects to a man who was loved by so many. Officers lined up and led a procession through Camarillo to the Conejo Memorial Cemetery where Officer Martin was laid to rest.
"I have heard Chief Whitney say many times this week that he was the guy who did everything right," said Sonstegard. "He was a great family man, heavily involved in the church, heavily involved in making the youth of Oxnard better and that is just evidence by the connection he had at Hueneme high school."
Officer Martin was also Hueneme High School's resource officer.
"We put those police officers on the campus, not to be enforcers or arrest people," said Sonstegard. "We put them there to be role models and that is exactly what Nate was, and so when you are that good of a role model and you make that big of a connection with the kids for him to be gone in a snap of a finger it is tough for the students."
Officer Nathan Martine was 45 years old and is survived by his wife and three children.