New inclusive park coming to Ventura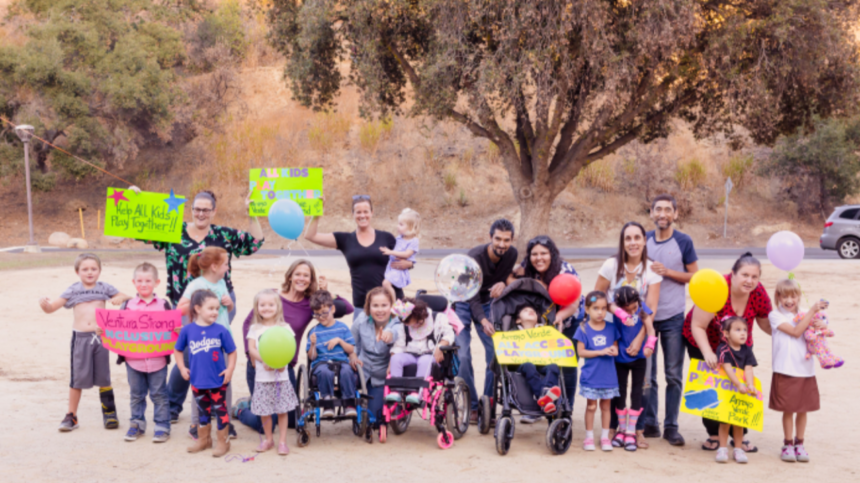 VENTURA, Calif. - The first inclusive playground is in the works for the City of Ventura. This means children of all abilities, like special needs, will be able to play together.
Jennifer and Frank Wahl take their son Shaun to the park regularly.
"He loves to go to the park," said Jennifer Wahl.
But the trips have become a little more challenging.
"Our son Shaun is 7 years old and he was born premature," said Wahl. "He has cerebral palsy and he is primarily in a wheelchair. Right now he has gotten too big for me to put him in the baby swing so it makes it a little more difficult."
The City of Ventura is looking to change that. After the Thomas Fire destroyed the original Arroyo Verde playground, the city decided to create something new: Ventura's first inclusive playground.
"What that means is there is going to be rubberized surface so that wheelchairs can access all the different play structures," said Katrina Maksimuk, management analyst for the Parks, Recreation and Community Partnership Department at the City of Ventura. "There are ramps to all the different play structures, and there is a variety of different sensory components within the playground that make it inclusive for kids of all abilities to play alongside together."
The Wahl family says this inclusive playground will be life changing for their son.
"It is an experience for them that makes them feel very normal," said Jennifer Wahl. "He can play with his cousin and play alongside his friends."
"It will bring things for Shaun like exercise wise, but even more importantly being able to socialize," said Frank Wahl.
The city is still in the beginning stages of the new playground. The designs are finalized and construction is scheduled to begin this fall, with hopes of it opening by this coming winter. The city is still looking for the rest of the funding.
"We currently have $150,000 fundraising gap for this 1.1 million dollar playground," said Maksimuk.
Anyone who would like to make a donation can visit Venturafoundation.org or call 805-658-4775.