Santa Maria residents speak out on police arrest video at city council meeting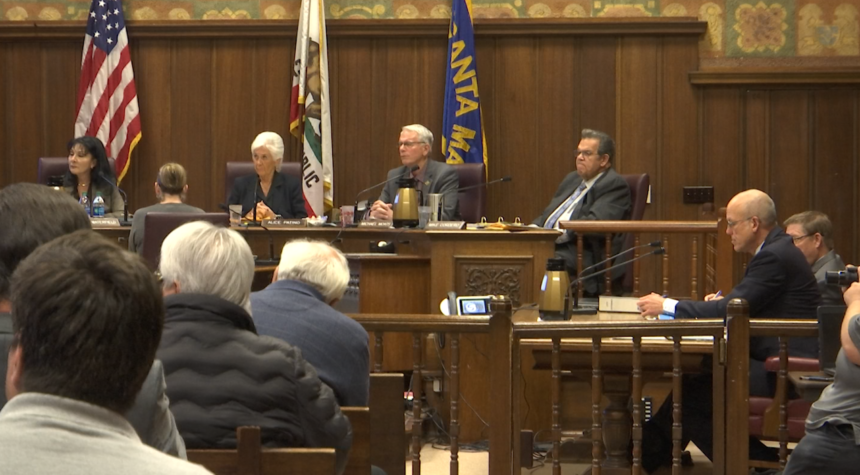 SANTA MARIA, Calif. - Concerned residents addressed city leaders Tuesday weeks after a video went viral showing a man arrested by Santa Maria Police.
The department has launched an investigation into that arrest because of allegations of excessive use of force.
Gale McNeeley is one of several Santa Maria residents who spoke to the City Council about a video of an arrest on October 20 that went viral.
"I'm troubled by the video I saw of the arrest of a man I believe a DUI it was," McNeeley said.
The arrest of Alehandro Hernandez of Santa Maria prompted accusations of excessive force because of what happened to Hernandez on the ground. The video shows officers punching him, and a police dog bites his leg.
"I saw he did everything the police asked him to do including get on his knees and his belly. At that point the police seemed to overreact to something. They started to beat up on him. They had a dog biting his leg," McNeeley said.
The incident started when a police officer saw a driver speeding past vehicles at a stop sign. The arrest followed a brief chase.
KCOY 12 reached out to Santa Maria police Chief Phil Hansen for a response, but didn't hear back.
Anahi Santos of Santa Maria expressed her concern about language barriers between officers and community members.
"How many patrolling officers speak Spanish? Santa Maria is much more diverse than other cities in our region. It is important that our officers are trained to work with our community. Thank you," Santos said.
The City of Santa Maria responded in a statement saying,
"The Police Department is investigating to determine if officers followed policies. It is standard practice that all department use-of-force incidents - which are minimal - receive internal review. We strive to professionally protect and serve our community."