1 dead, 5 hospitalized after two-car collision on Highway 154 in Santa Barbara County
SANTA BARBARA COUNTY, Calif. — One person is dead and five others are hospitalized after a two-car collision early Saturday morning on Highway 154.
According to Santa Barbara County Fire, the fatal incident happened North of San Antonio Creek Road. The incident was also near what CalTrans dubb the "Windy Gap" area, which is east of Painted Cave Road.
The two-car collision happened at approximately 1:46 a.m., says SBCF Spokesperson Scott Safechuck. A white Nissan Altima and a black Infinity SUV were the vehicles involved in the crash.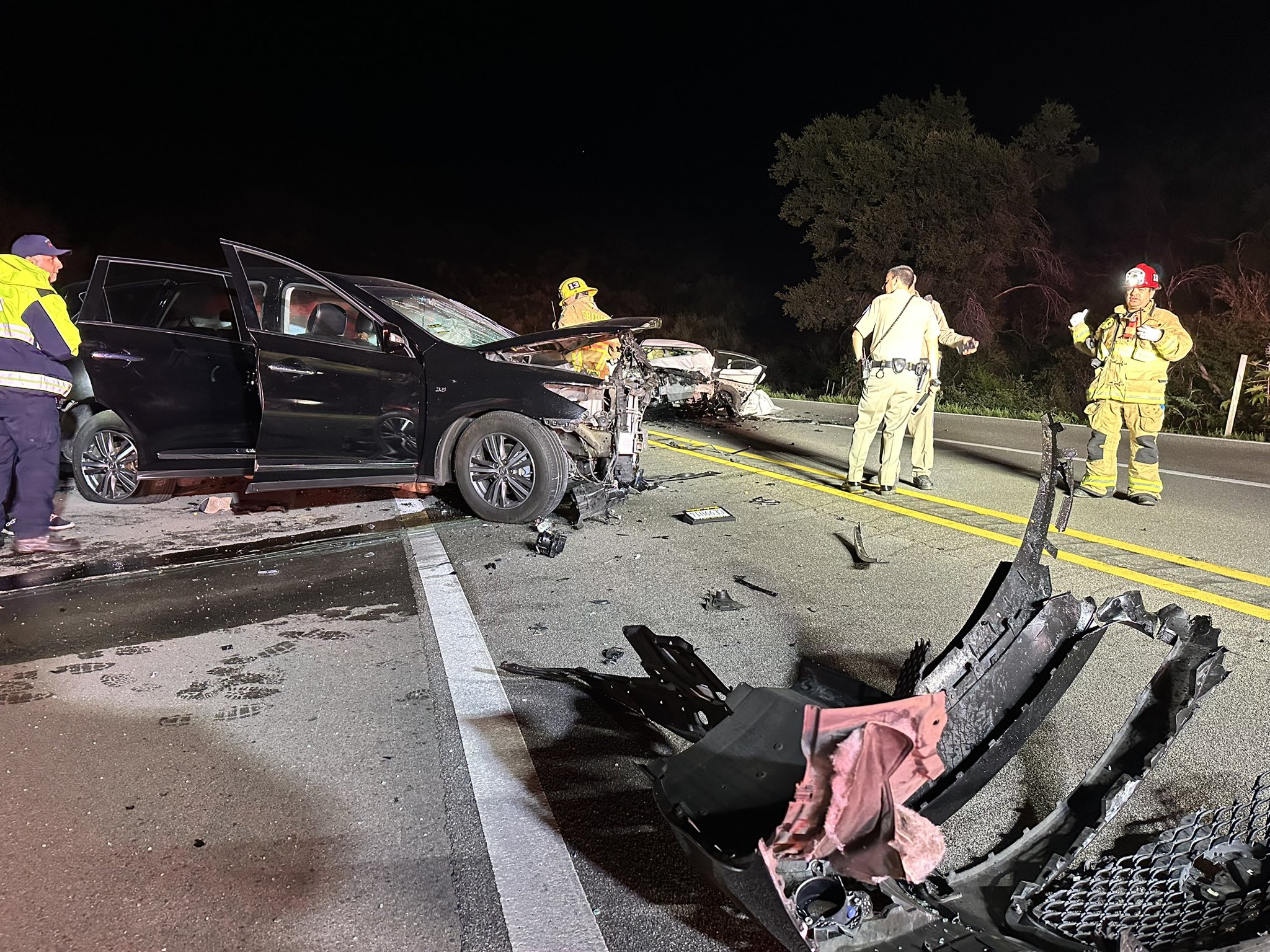 Safechuck says, a single male driver of the Nissan Altima was pronounced dead at the scene. At this time, the persons name is being withheld pending notification of their next of kin.
With regards to the SUV, two adults sustained critical injuries and were taken to Santa Barbara Cottage Hospital, says Safechuck. The other three adults in the SUV sustained moderate injuries and were also taken to Cottage Hospital by ground ambulances.
California Highway Patrol closed both sides of Hwy 154 overnight and reopened the highway at approximately 7:15 a.m., according to CalTrans.
CHP says, the cause of the crash is under investigation.