Local law firm prepares for trial against SoCal Edison in wake of Montecito Mudslide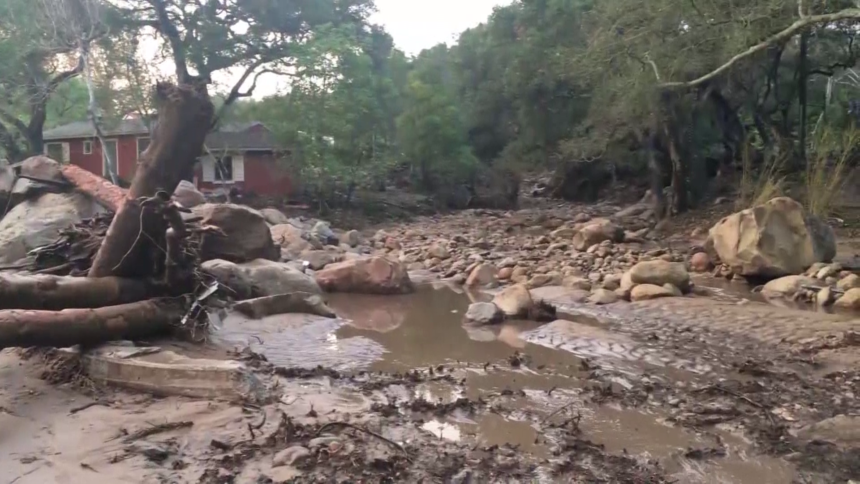 MONTECITO, Calif. - It's been over two years since the Thomas Fire and Montecito Mudflow devastated our local community. But some of the victims will soon get their day in court.

More than 13 law firms are suing Southern California Edison for playing a part in the cause of the Thomas Fire and Montecito Mudslides.

Local law firm Foley Bezek Behle & Curtis is representing nearly 300 Montecito families.
To this day, victims still carry scars from those fateful events.
"The trauma that this community has experienced is still very real," managing partner Robert Curtis said. "People on a daily basis when I'm meeting with them in my office come to tears thinking about those events from those nights."
At this point in time, Edison has not fully admitted to causing the Thomas Fire. The utility has also not accepted responsibly for the mudslides which followed less than a month later.

"We think our experts and the evidence will show that the fire did cause the Montecito Mudflow," Curtis said.
On June 15th, a bellwether trial is scheduled for eight randomly selected plaintiffs. This will take place over seven weeks in the complex division of the Superior Court of California County of Los Angeles.
The monetary stakes remain sky-high for both sides.
"The total damages in the Thomas Fire and the Montecito Mudflow is upwards of $3 billion," Curtis said.
This past November, Edison settled public-entity fire claims with the Santa Barbara City and County for $360 million. Overall, the settlement incorporated lawsuits filed by 23 public agencies for the two local disasters as well as the Woolsey and Koenigstein fires.
"To me, that showed that Edison realized they had done something wrong," Curtis said. "They were willing to settle with those municipalities."
Soon will come the day in court for those who experienced the disaster.

"Our lawsuit is trying to bring some level of closure to those people through trying to compensate them for some of those losses," Curtis concluded.
Based on previous cases, it typically takes 3.5 years for lawsuits of this magnitude to completely settle. It's been over two years since the mudslide on January 9th, so it'll most likely take another year before this lawsuit will wrap up.