Dos Pueblos, San Marcos install additional baseball netting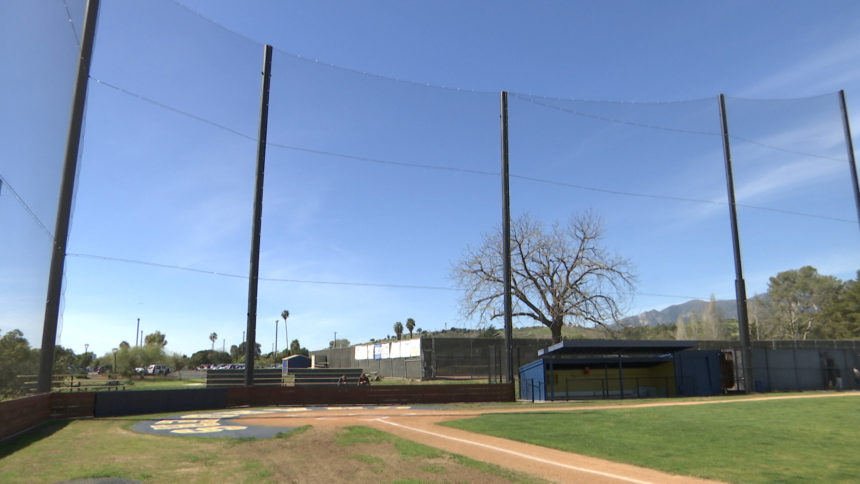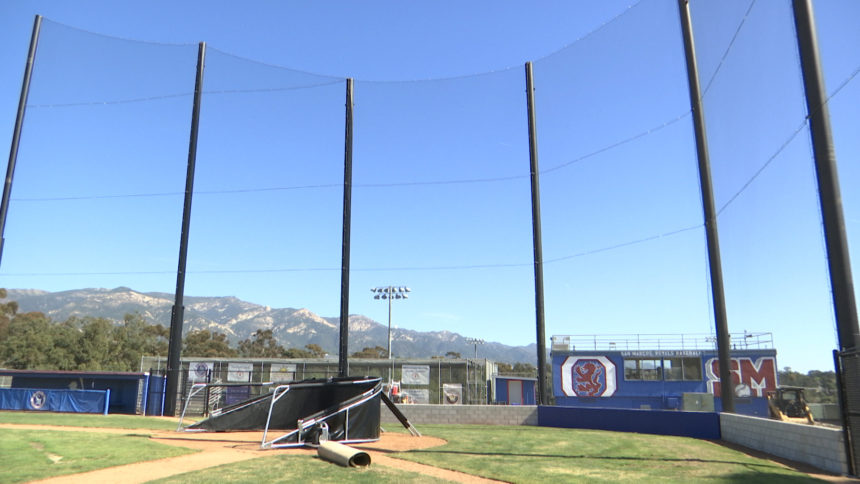 GOLETA, Calif. - The Dos Pueblos athletic department is getting back in the swing of things while making changes to their baseball stadium after foul balls kept landing throughout campus.
"For many years now, we've not been able to play our baseball games at the same time as a water sport," Dos Pueblos head baseball coach George Hendricks said. "This is due to the fact that foul balls could hit somebody and possibly cause an injury."
"Usually at least once per game, there is a fly ball that lands in the water," Dos Pueblos head swimming coach Kendall Kuga said."
Over the summer, the Santa Barbara Unified School District began installing new 85-foot backstop poles, walls and netting at Scott O'Leary Field.
"From a safety standpoint it's very significant," Hendricks said. We already saw after one game here that no balls made it into the pool."
Through just three home baseball games, these facility upgrades are already making a big difference.
"For swimming, it'll make us feel a little safer in the pool," Kuga said. "That's a big thing is not worrying about any balls coming in and getting close to hitting kids."
It's not just Dos Pueblos, as there's a similar project taking place across town at San Marcos High School's Joe Mueller Field
"Having the safety netting prevents balls from going into the stadium, sand volleyball courts and it's just beautiful," San Marcos athletic director Abe Jahadhmy said. "What a great facility it is, so we're really proud of what we have out here."
There were no reports of anyone getting injured by a foul ball at either school, yet both athletic departments are thankful that the district funded these field upgrades sooner rather than later.
"The overall result will be safer games around the campus," Jahadhmy said.
"We're already seeing the benefits of having it," Hendricks concluded. "Not only from the aesthetics but from a safety aspect, so we're just very thankful that it happened."
These local facility upgrades come in response to all 30 MLB teams extending safety netting to protect fans from foul balls.