Turnpike on-ramp reopens in Santa Barbara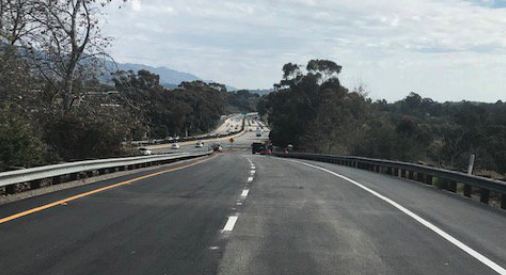 SANTA BARBARA, Calif. - Turnpike on-ramp near Goleta reopened late Friday morning.
Caltrans District 5 Public Information Officer Jim Shrivers said the southbound Highway 101 on-ramp at Turnpike was set to reopen Friday afternoon. The on-ramp reopened around 11:30 a.m.
The on-ramp was under construction after a sinkhole was found, caused by a broken water pipe.
Shivers originally updated the newsroom that the on-ramp would reopen in the evening but has since tweeted an earlier time.