Laura Dern follows in her father's footsteps at Santa Barbara International Film Festival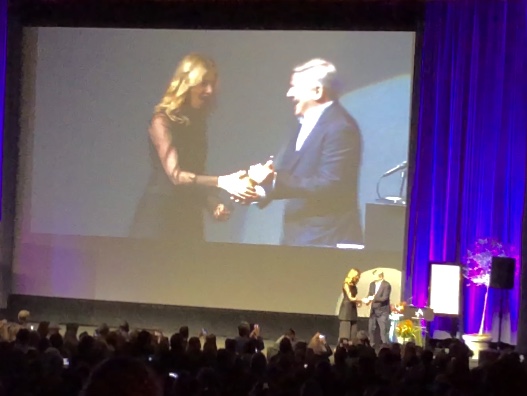 SANTA BARBARA, Calif. - When Laura Dern arrived at the Santa Barbara International Film Festival she made history by following in her famous father Bruce Dern's 2014 footsteps as a Cinema Vanguard Award winner.
The Oscar nominee said, " [I] Feel very moved to be receiving this award that yes, my father has also received, so yes, that is really lovely."
Both her parent Bruce Dern and Diane Ladd have been nominated for Academy Awards and this could be their daughter's Oscar year for her role as Nora, the divorce attorney in Marriage Story.
Laura Dern commended her director. She said he wanted to tell a story about how endings don't have to be failings.
"I found that very moving. It's a gift, amazing role." said Dern.
Netflix's Ted Sarandos of Montecito came out to present the award.
Dern made time to meet fans beforehand.
Grace Miller, who is an aspiring filmmaker, said Dern is in some of her favorite movies and TV shows such as Big Little Lies.
It's no lie that Dern is on a winning streak at award shows.