City of Goleta crafting homelessness plan as encampment fires continue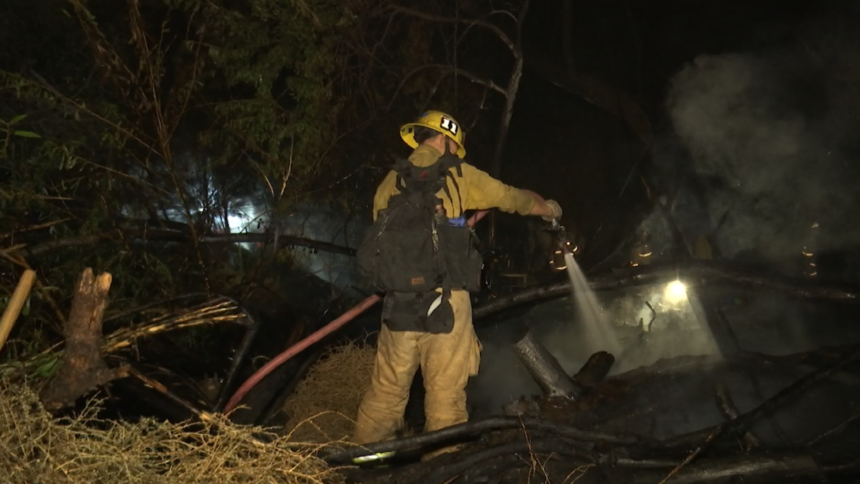 GOLETA, Calif. - Firefighters were able to douse Monday night's fire near the 101 Freeway in Goleta, but fires in and around homeless encampments remain a daily threat in California.
"Really, it puts the people that live there in danger, the surrounding community and also the first responders," said Kelly Hoover from the city of Goleta.
The City of Goleta frequently patrols the encampments that pop up along the freeway and in the railway corridor. The city also works with other agencies to clear them out.
"It's really going on all the time, everywhere," Hoover said. "In the city of Goleta and throughout our region… it's done with heart, because we understand that there's people experiencing homelessness and that need help and resources."
Goleta says Wednesday is a big step forward. Several organizations met at city hall to discuss the current state of homelessness.
"We want to hear from [these representatives]," said Dominique Samario with Goleta's Neighborhood Services and Public safety. "They are the experts. We want to hear their ideas about gaps that we can fill in and serve. We want to hear what they think the needs are. We want to address true statistics about who we need to serve."
And for the first time, the city is working to establish a "Homelessness Strategic Plan" that is set to be finalized next year.
"Really, we know there's more that we can do," Hoover said. "How do we spend funding efficiently to help people experiencing homeless, instead of throwing dollars here or there and help here or there. This will actually be a plan that will be in place."
The city will also hold an open house on Wednesday, Dec. 11 from 4-6 p.m. at the Goleta Valley Community Center. Hoover says city officials want to hear the community's input on homelessness as they craft this plan.