Pedestrian killed by car in San Luis Obispo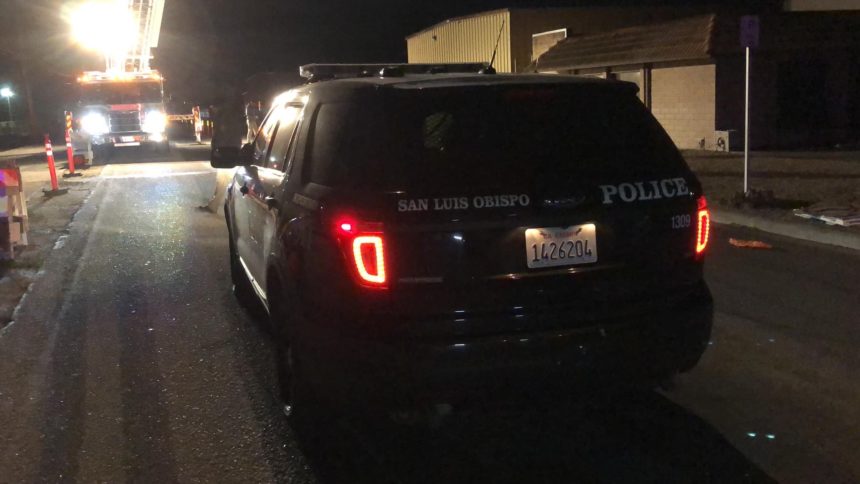 SAN LUIS OBISPO, Calf. - According to San Luis Obispo City police, one person was hit and killed on Tank Farm Road on Tuesday night.
It happened at 10:25 p.m. on the 200 block of Tank Farm Road, just east of south Higuera Street.
When first responders arrived, they found an unresponsive 52-year-old man lying in the roadway. First responders attempted first aid, unfortunately the individual died as a resulted of the injuries.
The man has been identified as 52-year-old Micheal Hamlin, of San Luis Obispo.
The roads were closed for about five hours while police investigated the incident.
Police said the male driver, 76, stayed at the scene and cooperated with the investigation. Officers determined drugs or alcohol were not a contributing factor of the collision.
This is an ongoing investigation and traffic investigators with the San Luis Obispo Police Department are working on determining the cause of the collision.
Anyone with information about the incident is asked to contact the San Luis Obispo Police Department at 805-781-7317.