Crews respond to HAZMAT spill in downtown SLO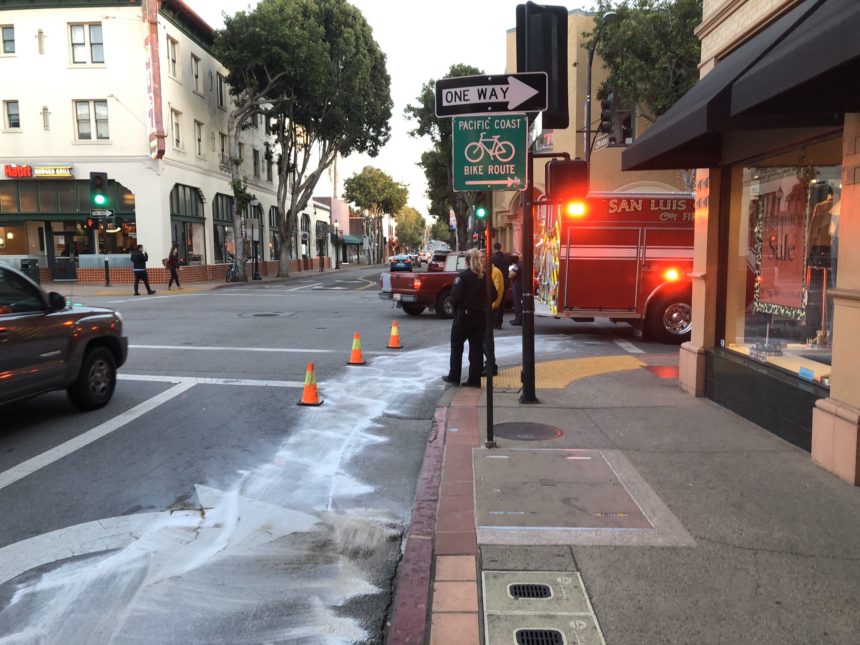 SAN LUIS OBISPO, Calif. - San Luis Obispo police and firefighters responded to a hazardous materials incident in downtown San Luis Obispo Wednesday evening.
A fire engine, battalion chief and police units responded to the area of Chorro and Higuera streets at around 5:30 p.m.
According to the San Luis Obispo City Fire Department, a small spill of what is believed to be hydraulic fluid needed to be cleaned up.
Crews began to clean up the spill and people were being advised to avoid the area.
For the latest information, follow San Luis Obispo City Fire on Twitter for updates.