Santa Barbara County Fire officials shed light on increased staffing in Orcutt and Sisquoc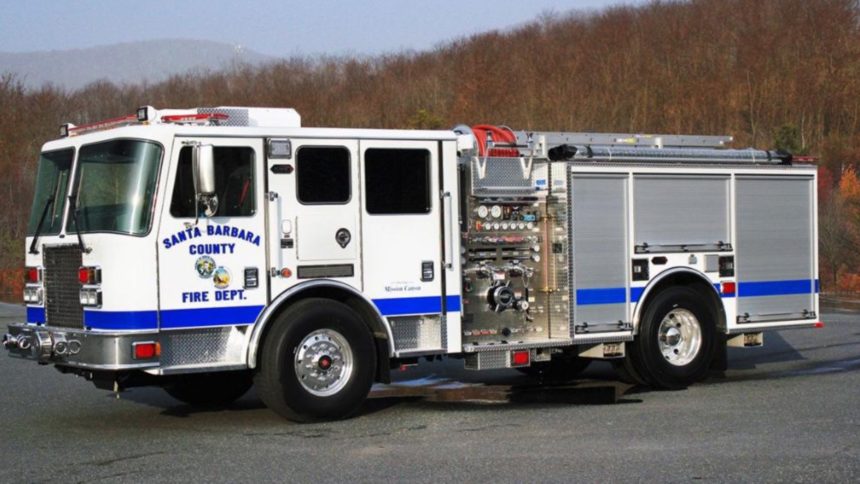 ORCUTT, Calif. - Starting this week, Fire Station 21 in Orcutt will increase staffing to four firefighters.
The station at 335 Union Ave. was previously staffed with three firefighters (3.0 staffing). With the addition of the fourth firefighter, the engine company will now consist of a Captain, Engineer, Firefighter/Paramedic and a Firefighter/EMT.
Captain Daniel Bertucelli of the Santa Barbara County Fire Department says the increasing staffing will benefit residents of Orcutt.
"By doing so that means we have for firefighters on engine 21 four hours a day seven days a week 365 days out of the year," Bertucelli said.
As the Santa Maria Valley grows in size and population, so is the call volume.
"Two firefighters can go interior on a structure fire while two firefighters are outside in the event of an emergency with the two firefighters inside," Bertucelli said.
Bertucelli said the increased staffing will not only provide valuable services for the community, but it will also increase safety for the firefighters.
In addition to increased staffing, another fire station in northern Santa Barbara county is also growing.
"In the Sisquoc area of Santa Barbara Valley Station 23 we went full-time paramedic coverage," Bertucelli said.
The full-time 24 seven paramedic coverage will include advanced life support.