Oceano fire station to temporarily close due to staffing shortage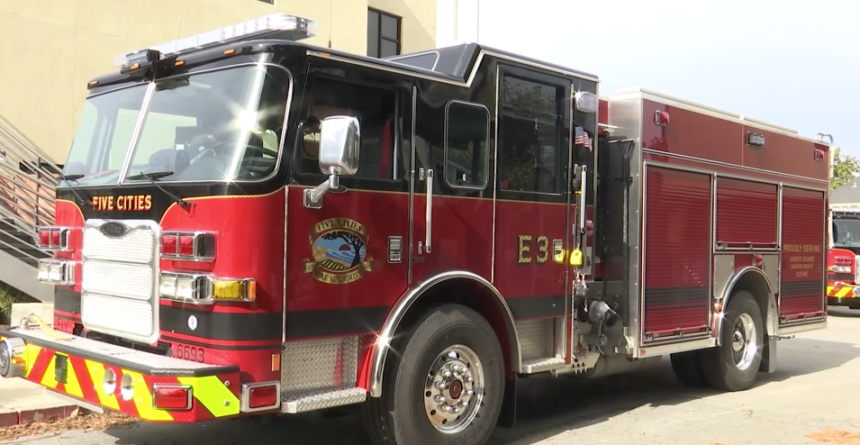 OCEANO, Calif. -- The Five Cities Fire Authority plans to temporarily shut down its Oceano station due to staffing shortages.
The closure begins at 7 a.m. Thursday and will continue for 50 hours, through part of Saturday.
Two other Five Cities Fire units in Arroyo Grande and Grover Beach will respond to Oceano calls while the station is closed.
Five Cities Fire Authority officials say the closure is being prompted by staffing shortages.
Service at the station will resume hours before the Oceano Community Services District hosts a 3 p.m. public informational meeting on property tax measure A-20.
"Measure A-20 is Oceano's community effort to raise the needed revenue remain part of the Five Cities Fire Authority," said Fire Chief Steve Lieberman.
Right now, Arroyo Grande and Grover Beach have agreed to a funding proposal for the fire agency. But it will only be finalized if the Oceano tax is approved during the March 3rd election.
"Oceano is the only community services district in this county that has a full time professional fire department, but doesn't have a supporting revenue source," said Lieberman.
Officials say the measure would also help address the staffing issue that led to the Oceano department shutting down this week.
But some property owners are not so sure a property tax is the solution.
"I rather just write a check," said Neal Velie, owner of the Salt Water Taffy Shop near the Oceano Dunes. "I'm against property taxes. You can pay for a house over 30 years and then retire on a fixed income, and the government can come and raise your property taxes, and if you can't afford it, they take it away and sell if for taxes."
Velie says he'd be in favor of a sales tax instead, but Lieberman says Oceano's case is unique because it is not a city.
"[Cities] can do a sales tax increase, they could do a bond measure for streets," the chief said.
Oceano Community Services District leaders say the proposed measure is the best option.
"When you compare it with all the other cities in the county, Five Cities Fire Authority is the least costly of all the municipal fire departments," Will Clemens, district general manager said.