How Santa Barbara City Council Election ballots are securely being transported and counted in LA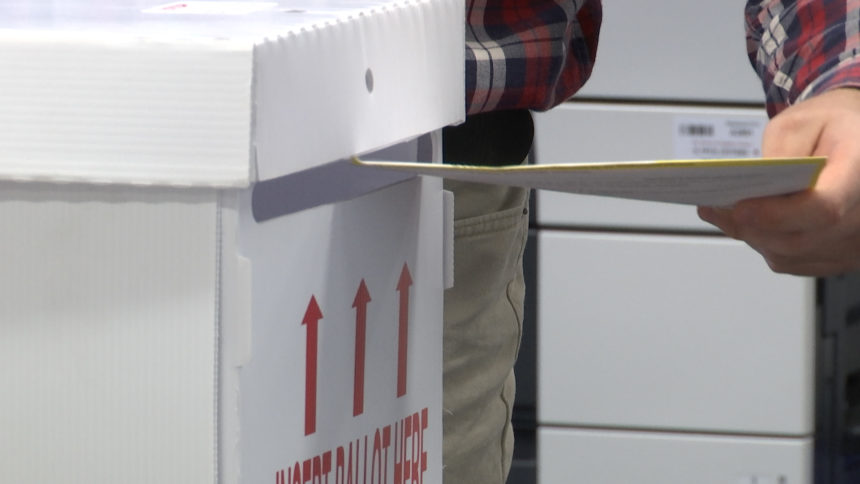 SANTA BARBARA, Calif - If you live on Santa Barbara's Mesa or on the Eastside, Tuesday is Election Day. However, this year your vote will not be physically counted in Santa Barbara.
So how are ballots being securely transported and tallied, here's what you need to know.
Voter turnout for Tuesday's City Council Districts One and Two race is at about 20 percent, that includes the ballots cast through Saturday.
Officials at Santa Barbara City Hall say that's slightly lower than where we were at two years ago but in 2017 there were more races on the ballot and they do anticipate a healthy turn out on Tuesday.
"Local politics is incredibly important and for some folks, there's nothing more important than the potholes on their street and if you come out and you cast your ballot then you're directly influencing who represents you on the neighborhood level," said Sarah Gorman, City Clerk Services Manager for the City of Santa Barbara.
Eventually Santa Barbara will move to even-year elections as many cities in California have already done but for now, we have one in November of odd years. Because of that, Gorman says there aren't really vendors to help us anymore.
"There used to be a lot of vendors that could help with these odd-year elections, now that most cities don't, those folks are out of business," explained Gorman.
City officials say the County was occupied with getting new election equipment so they've contracted with Los Angeles County.
"So what that means is we are sending our ballots down via certified courier service on a nightly basis to have L.A. County do the actual counting on election night," said Gorman.
We got a look at how the process works, the certified courier service is the same used by the Santa Barbara court system.
"We make sure those boxes are boxed up, they're sealed, they have tamper-tape, they are documented with a chain of custody when they leave our office and when they are received at the Los Angeles County Registrars Office in Norwalk.
Ballots must be postmarked by November 5th and you have until 8:00 P.M. to drop off ballots at City Hall, Holy Cross Church or the Franklin Neighborhood Center.
"Between 8:15 and 8:45 will have one tally on election night and that's going to include all of the ballots that have come through our office up to today, through Monday," said Gorman.
There will be another tally on Friday that will include everything that came in on election day or the day after but was postmarked properly.