Lompoc police searching for suspect in shooting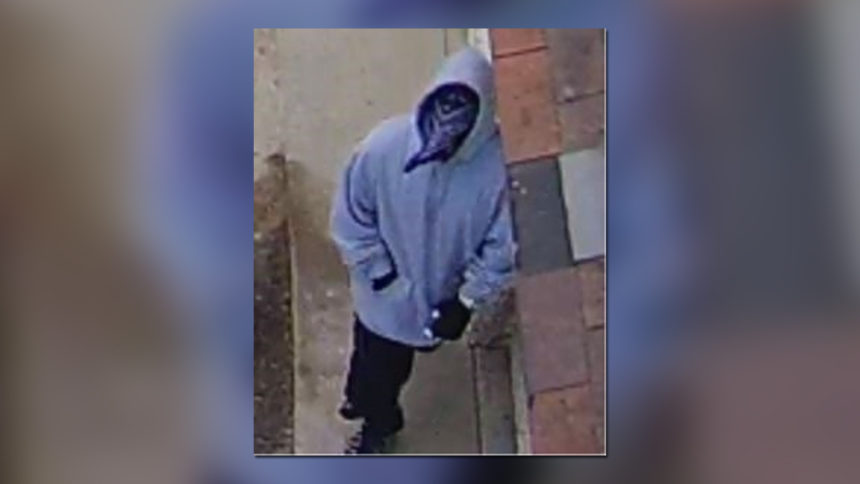 LOMPOC, Calif. - The Lompoc Police Department is asking for the public's help to identify the suspect in a shooting.
The shooting happened Monday morning in an alley on the 400 block of North L and M streets.
Police responded for a report of shots fired and located evidence of a shooting at the scene. Police say the suspect was seen running from the scene.
Photo of the alleged shooting suspect were shared online by police.
In the photo, the person is wearing a light blue hooded sweatshirt with dark pants and shoes. They have a dark blue bandana obscuring their face and black gloves. If arrested, this person faces possible charges for negligent discharge of a firearm and felony vandalism.
Anyone with information about the suspect or the shooting is urged to contact the Lompoc Police Department.