Homeless encampment fire knocked down, railroad tracks closed due to fire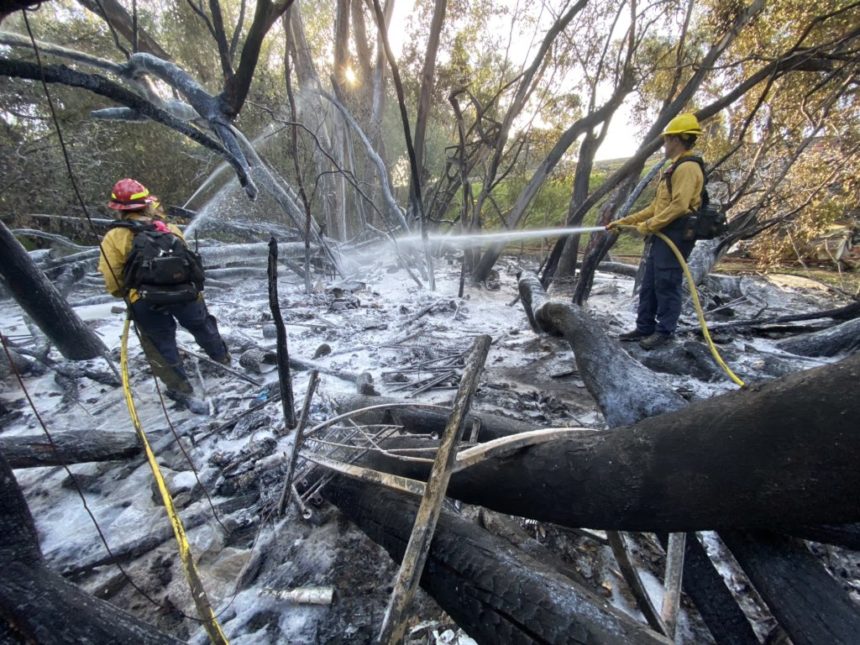 GOLETA, Calif. - A vegetation fire in a large homeless encampment has been put out by the Santa Barbara County Fire Department. The fire spread to the eucalyptus trees along Highway 101 in Goleta.
It started at 7:01 a.m. on the 7600 block of Hollister Ave. in Goleta. Firefighters had the flames out about an hour later.
A thick plume of smoke from the fire was seen over the 101 causing traffic to back up.
Firefighters said Union Pacific Railroad had to be shut down so crews could drag their hoses over the tracks in order to reach the fire.
Firefighters used foam to make sure the fire was out due to piles of debris from the homeless encampment.
No structures were damaged.
The fire was about a quarter of an acre in size.