Super Bowl Sunday: Blast 825 managers say this is biggest crowd they've seen to date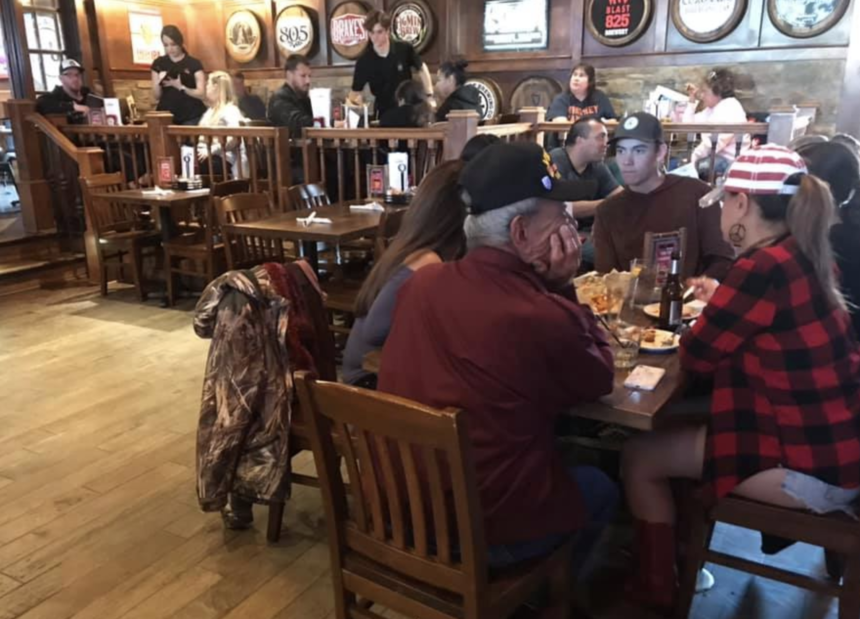 ORCUTT, Calif. – Blast 825 has been jam-packed with 49ers fans full of red and gold.
Awesome Bob, who loves the 49ers, also loves being with his friends on Super Gowl Sunday.
"I never miss the super bowl. It's awesome, I've been watching it my entire life," Awesome Bob said.
Some fans didn't care which team was going to win.
For Ashlyn Soriano, it was all about having a good time with her family.
"I'm here with my family including my mom, my two sisters and my grandpa. We're here having a good time watching football," Soriano said.
Soriano is also committed to eating plenty of food while watching the game.
"We had pizza. We had the loaded tots. We had a salad. I'm having a drink. And we're going to continue eating and eating.
Managers with Blast 825 said this is the biggest turnout they've seen to date with hundreds of customers enjoying the game.
"Yes, we've had an amazing crowd. It's a wonderful turnout. It's the best crowd we've had since I've been out here. We have fans out here from all over the place. There are fans of football in general. It's a bunch of local people who just really enjoy being out and being at local places," said manager Mikey Arnswald with Blast 825.
Soriano explained why this day means so much to her and many others.
"We all differ so much in our beliefs. But we all get together and have a good time watching football. and it's all about togetherness," Soriano said.
As for Awesome Bob, he loves the Super Bowl so much that he's already looking forward to next year's big game.
"I can't wait till next year's game, and I'm going to have a great time every day of my life," Awesome Bob said.