Toyota of Santa Maria donates $5,000 to Hancock Promise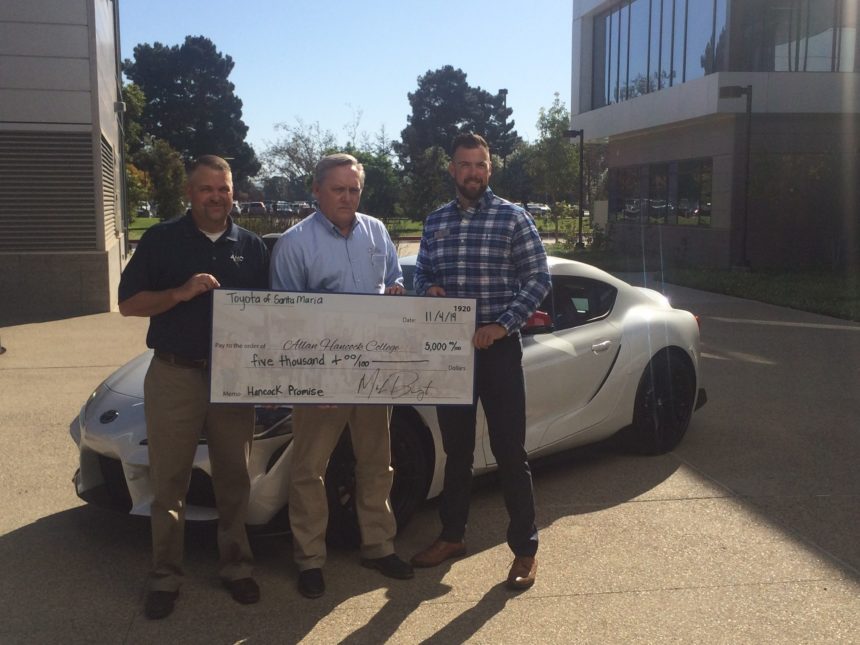 SANTA MARIA - Toyota of Santa Maria donated $5,000 from the sale of a special edition car to Allan Hancock College on Monday.
The money is going to the Hancock Promise, a program that allows local high school students attend Hancock for their first year free of tuition and fees.
The vehicle, its new owner, and representatives from Hancock and Toyota of Santa Maria came to the ceremony.
The Promise is open to all students who enroll at Hancock immediately after graduating from a high school located in the Allan Hancock joint community college district.
Students who are home schooled or completed their ged throughout an adult education program within the district are also eligible.