Young adults learning job-seeking skills at Lompoc workshop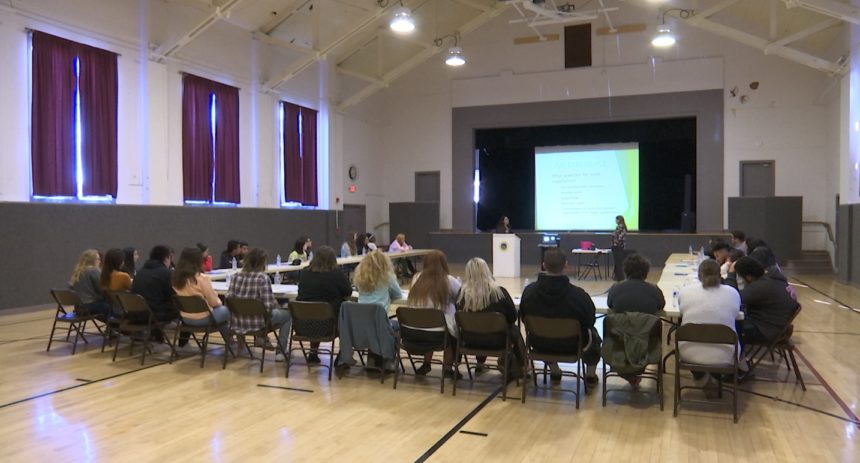 LOMPOC, Calif. - Teenagers and young adults in Lompoc are getting a chance to learn valuable job-seeking information Tuesday at a special employment workshop.
The The Summer Employment Workshop for Teens is intended for people between the ages of 15 and 19 and is being held by the City of Lompoc Recreation Division.
"We teach the kids how to get a job, how to fill out resumes, how to fill out cover letters, do mock interviews, how to learn how to speak in an interview, how to pick up applications, how to do them online," said Recreation Cooridinator Sue Slavens. "On the last day, we're going to teach them how to write checks, how to go to the bank and get a bank account, once you've got your job, what do you do with it, showing up on work at time, being responsible, work ethics."
Everyone that completes the program will be guaranteed an interview with the Lompoc Recreation Division for summer employment.
"We have summer employment coming up," said Slavens. "We have our building attendants, we have our summer drop-in program, we have our sports camps, we have lifeguards, we have lifeguard instructors, we have pool clerks and we have all the summer events that we put on and then during the year, we use some of the kids that are not so busy, help us with different things. We have a lot of special events during the year that we do."
Slavens came up with the idea for the workshop nearly 20 years ago.
"It was something that I was thinking about starting for years because every time I interview kids, interview skills were lacking, from what they wore and what they came in with," said Slavens.
The workshop is $15 to attend and will be held through Thursday in the the Anderson Recreation Center at 125 W Walnut Ave.
For more information, click here.