Tiny home destroyed in Thomas Fire gets rebuilt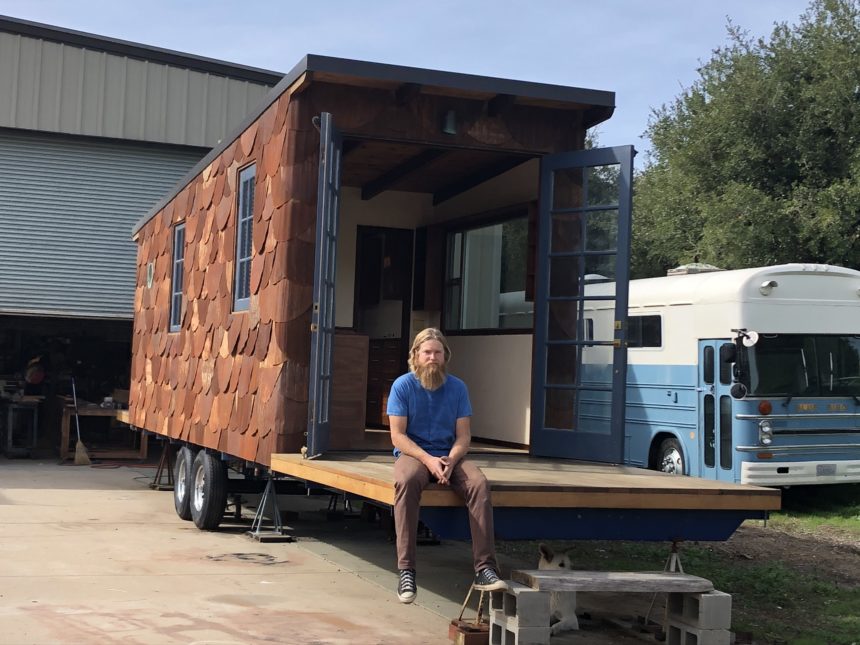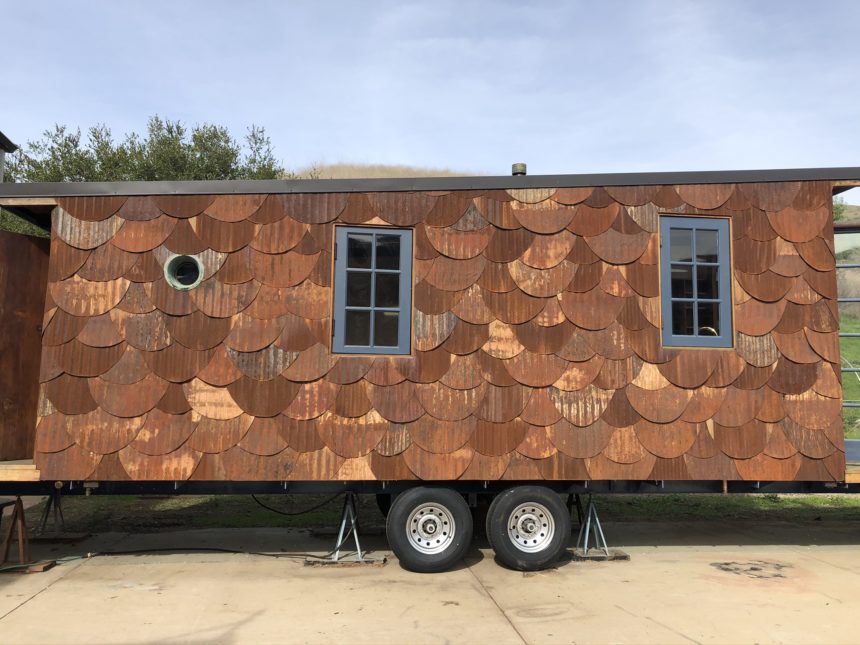 SANTA PAULA, Calif. - The rebuilding stage is still in full force after the Thomas Fire destroyed hundreds of homes back in 2017. One resident has completed rebuilding his tiny home built from materials he salvaged from the Thomas Fire.
After the Thomas Fire destroyed his home, Ian Graham had to rebuild from scratch.
"My tiny house that I had been working on for two years was gone," said Graham.
Graham's tiny home in Santa Paula and many other possessions were torched by flames.
"It was all hitting me really quick, and I knew my house on Sisar Road was gone. I lived there and worked on making that place into a personal paradise, and that was gone."
Along with his homes, a school bus renovation and three cabins, Ian also lost a Tiny Home built from repurposed building materials. Tens of Thousands of dollars all burned. But Graham decided he wouldn't let that keep him from achieving his dream.
"I knew I was going to rebuild this," said Graham. "Dealing with such a big loss with this tiny house and seeing that I still had materials and just knowing that I wanted to complete my tiny house dream. This has been a dream of mine to build a beautiful tiny house, and sell it."
And so Graham started gathering materials directly from the Thomas fire.
"After the Thomas Fire came through, I saw it as an opportunity to start salvaging," said Graham. "There was piles of metal and so much stuff left over and I noticed this corrugated tin roofing. It was everywhere. Anywhere a building collapse it was there, so I realized that I should pick that stuff up and use it as a bomb proof/fire proof siding and decided to use the shingles pattern. This is all from a roof just up the road. It was all copper roofing, it was all reclaimed from a mangled copper roof."
And it is now completed. The three room layout has something new, old, and burnt with more meaning than most.
"It is really about letting go of the Thomas Fire," said Graham. "And picking back up from it, and putting it back together, and creating some beauty out of what the Thomas Fire did. I was really hoping someone would appreciate that."
The tiny home is now up for sale for $100,000. If interested you may contact the owner via email.