Huyck Stadium Groundbreaking led by Lompoc alumni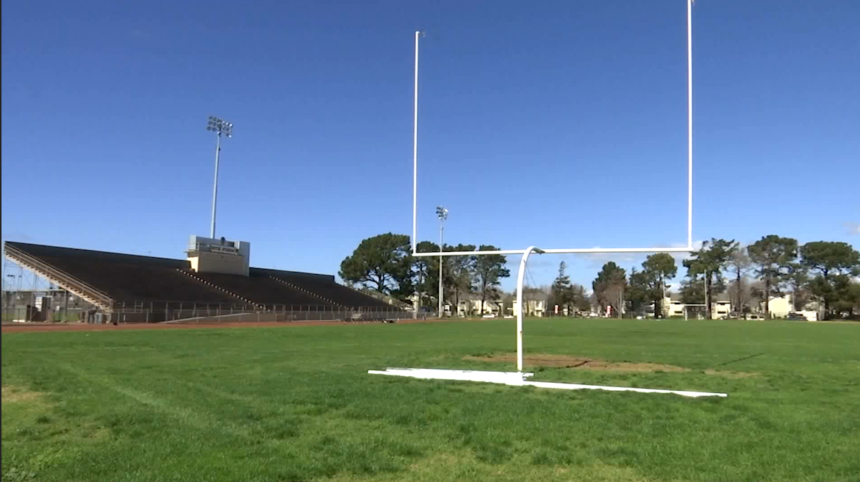 LOMPOC, Calif. - R.L. Johnson Construction, a company owned by alumni of Lompoc, initiated the preparation work for the installation of the Lompoc Community Track & Sports Field Project.
R.L. Johnson Construction is owned by Ronnie and Leigh Johnson who both attended Lompoc Unified Schools. The Johnsons said they spent much of their youth at Huyck Stadium watching various sporting and community events.
The Lompoc Unified School District is proud to partner with a local business, thus keeping the money in Lompoc.
"This is exactly what we had envisioned, keeping the LUSD monies local and supporting our local businesses. It makes us all extremely proud to be working with such a quality firm," said Lompoc Unified Superintendent Trevor McDonald.
The school district said that after graduating in Lompoc, Ronnie Johnson started working in construction. He now has over a dozen Lompoc-based employees in his small business.
"Working on this project has allowed our employees to work where they live. Having such a short commute gives them more time with their families," said Ronnie Johnson. "We are a family-centered business, so maximizing our employees time with their families aligns with our company values."
Johnson told the school district that all of his employees have ties in some way to LUSD with many having attended its schools.
R.L. Johnson Construction said they plan to work on the Lompoc Track & Sports Field project through mid-February, depending on the weather. They will be installing a nine-lane track and synthetic turf field in the stadium.