Santa Barbara Zoo's connection to Australia and how you can help wildlife in crisis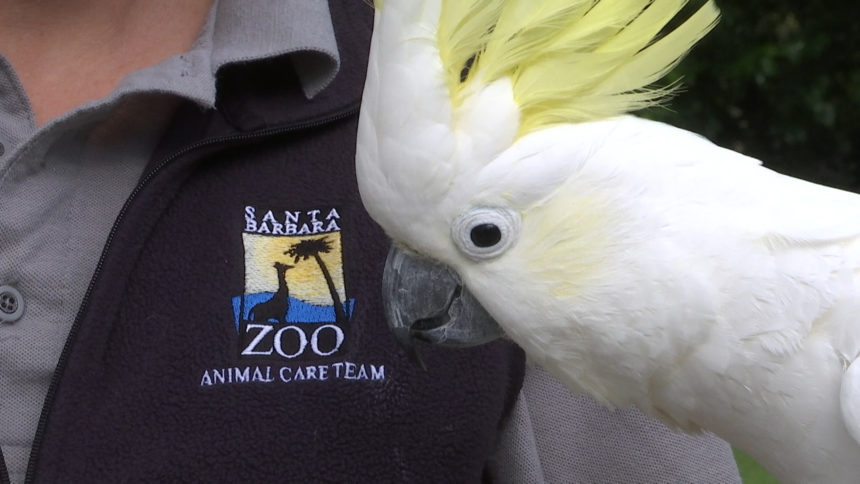 SANTA BARBARA, Calif. - Images of singed and suffering wildlife in Australia has struck a chord with the entire world. Everyone wants to know how they can help.
Conservation groups estimate that 1.25 billion wild animals have died during the fires and officials at the Santa Barbara Zoo have a connection down under.
Birds like the Sulpher-Crested Cockatoo, Native to Australia, are fighting for their lives as the Bushfire crises rages on.
"Not only is there a direct impact to animals who actually get burned but there's also an ongoing issue with starvation and loss of habitat, dehydration of animals, smoke inhalation," said Julie Barnes, Santa Barbara Zoo Vice President of Animal Care and Health.
While C.J. the Cockatoo is safe and sound at the Santa Barbara Zoo, Barnes can't stop thinking about the animal kingdom down under.
"Part of the fire is in very ecological sensitive areas where there are threatened and endangered populations. We're talking about koalas, kangaroos, platypuses endangered frogs, endangered reptiles, endangered insects," said Barnes.
An Australian native, Barnes used to work at the Taronga Zoo in Syndey and just went home for the holidays.
"Most of the zoos in Australia are actually contributing to the response to the wildlife that are impacted by the fires. Not only are they taking in injured wildlife, they often have wildlife care facilities. They're also sending staff out for response to wildlife injuries," said Barnes.
Julie has heard estimates of up to a billion animals either killed or affected by the fires and says sadly, that number is only going to go up as we look at long term recovery efforts. "It could be five to 10 years before we really know the status of these populations," she adds.
Julie knows that as Californian's we understand how devastating wildfires can be but she says the magnitude of what is happening in Australia right now is dire and you can help.
The Zoo is donating funds to Australia through the Zoo and Aquarium Association of Austral-Asia because they're making sure the funds are getting to where they are needed," said Barnes.
If you would like to support the Australia Wildlife Assistance Fund, you can find more information here.