Ventura County firefighters save owl from 'Maria Fire'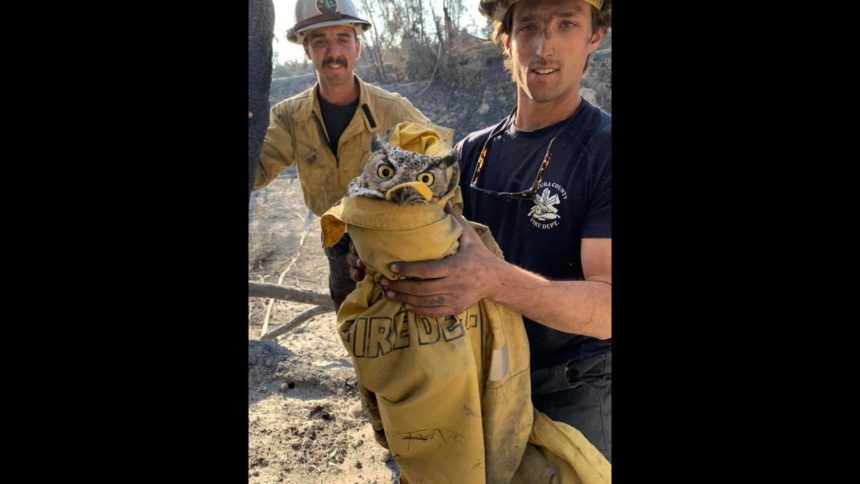 The Ventura County Fire Department helped with an animal rescue during the 'Maria Fire'.
The crew helped save this injured Great Horned Owl.
The owl was taken to Camarillo Wildlife Rehabilitation and is already on the mend.
Check the VCFD Facebook Page to see their video with an update soon.