Twilight Holiday Market opens at controversial location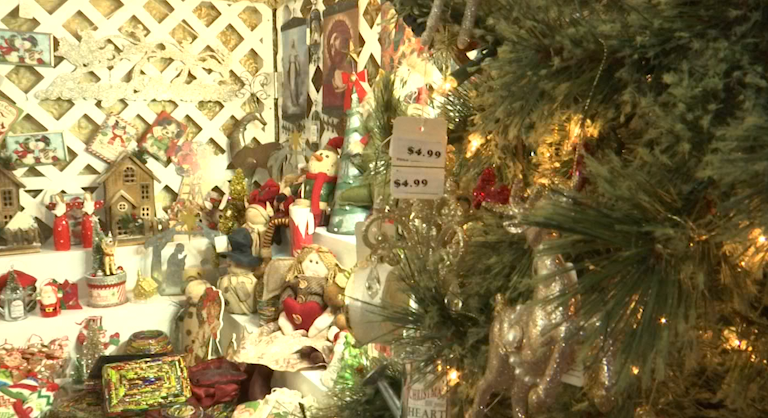 SANTA BARBARA, Calif. - The annual Twilight Holiday Market kicked off this weekend, but not at the location people were expecting.
Many vendors thought this month-long event would be held at Paso Nuevo.
"We were shocked. We were blown away. We were making all these puzzles in games and ready to go," said Melanie Kintigh, co-owner of Creative Crafthouse.
Due to conflicts over structural plans, the popular night market is being held in a high-end luxury tent at De La Guerra Plaza this year, making several vendors nervous.
"It was two months before we were going to start. And I was really upset. I had done months of creating inventory and it took a long time," said owner Laura Bustillos of Custom String Art.
Since vendors have to book their spot in the market several months ahead of time, some were relieved that this venue was made available, especially considering all the hard work they put into it.
"I'm very grateful just to have a place to sell my stuff for a long period of time. I don't have to keep moving my booth around. That's really important," Bustillo said.
Kintigh was so optimistic during her preparations, that she and her crew created thousands of puzzles for the Twilight Holiday Market.
We were making products because we had no idea what to expect in Santa Barbara," Kintigh said.
Despite the new venue, customers packed the tent while checking out some 70 vendors.
"I thought it was great. This is a great plaza. It's right off of State Street," said customer Katherine O'Keefe.
If you're looking for a place to go holiday shopping, the Twilight Holiday Market will continue until Dec. 23.