Completion of new Santa Maria school raises concerns over traffic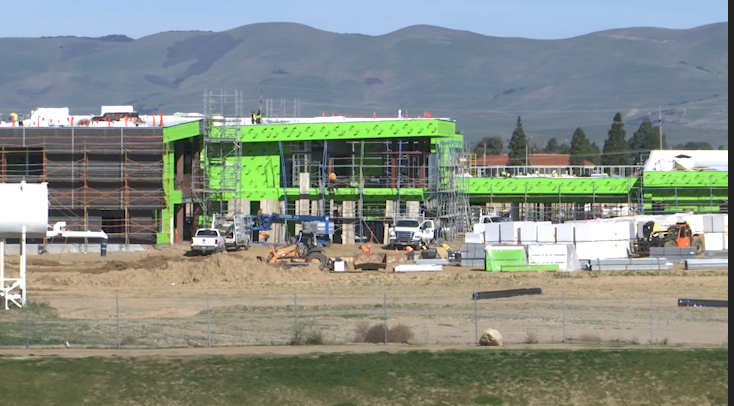 SANTA MARIA, Calif. - Santa Maria-Bonita School District administrators say construction of the new school in the Enos Ranch development is going smoothly.
The school is slated to open in August, and as work continues, administrators are looking for school name ideas.

School district spokeswoman Maggie White says overall construction is going smoothly, but crews are slightly behind due to the weather.

"Construction is a few days behind schedule. The rain and the weather always makes a difference but we are confident the school will be ready in August of this year," White said.

The district is addressing traffic concerns since the school is in the fast-growing Enos Ranch area.

"One of the good things is that school starts very early in the morning
before most of those businesses are open," White said.

While morning drop-off traffic won't likely have an impact, White said the afternoon is another story.

"As for the afternoon traffic, we will have to wait and see and work with the city to determine if there's anything that can be done to make traffic easier," White said.

The City of Santa Maria said it's already done work to prepare for the opening.
The city sent KCOY 12 a statement saying:
"The city proactively improved and widened College and Betteravia roads to accommodate more traffic before Enos Ranch was built. The city is very aware of growth and will continue to monitor the traffic
circulation there, and if necessary, make adjustments."
As construction continues, the school district is now looking for suggestions on what to name the new school.

White said so far more than 130 people have submitted suggestions, and she's expecting a lot more will be coming in.

Recommendations will be made to the district's Board of Education, which
will make the final decision.