Lompoc Fire Department relies on agencies as call volume rises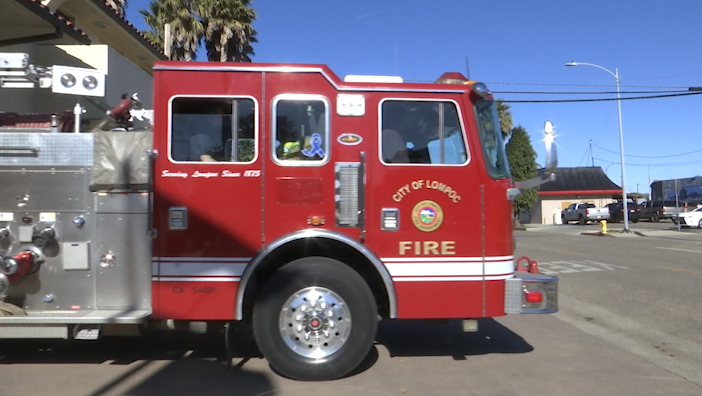 LOMPOC, CALIF. - In light of Lompoc's recent budget cuts, the Lompoc Fire Department is becoming more reliant on local agencies for help.
"Lompoc has a very high demand and we're continuing to see an uptick in emergency response," said Brian Federmann with the Lompoc Fire Department.
Last summer, the city cut a fire marshal position and the fire department's overtime budget by $600,000.
Federmann said working with local agencies has become critical in order to fully assist the community.
"The fire service in general with mudslides and floods shows how mutual aide and agencies works very well. If we didn't have that system it would leave a lot of communities vulnerable," Federmann said.
In the past year, the fire department received more than 4,000 emergency calls.
"We've seen a trend in the past ten years of a two to three percent increase in call volume," Federmann said.
As the number of emergency calls increases, the Vandenburg Fire Department has continued to help out.
In March, Lompoc voters will consider a one-percent sales tax increase on the ballot.
City leaders said the money is needed to pay off its debt to the state's pension system, Calpers.
They said that funding would free up money for the fire, police and other departments in Lompoc.
The approval of more than 50 percent of voters will be required to raise Lompoc's sales tax rate from 7.75 percent to 8.75 percent.
"I'm hopeful that we can grow economically as a community and face staffing needs from a public safety standpoint as well as infrastructure needs," Federmann said.
The one-percent sales tax would generate $4.9 million annually.