One person killed in crash on Hwy 101 in Ventura County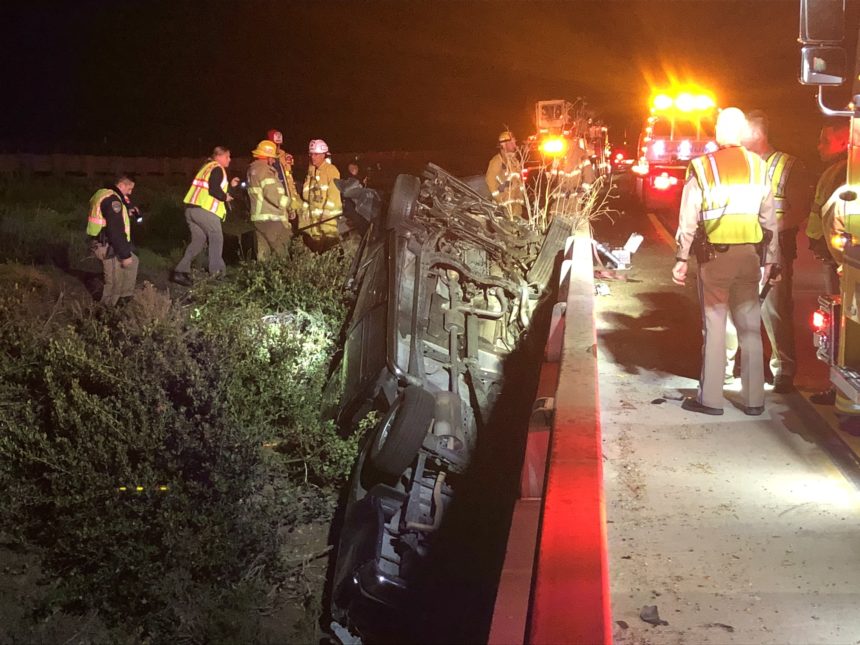 VENTURA COUNTY, Calif. - A 31-year-old Ventura resident was killed when his car crashed into a guardrail on Highway 101 in Ventura on Thursday night.
The California Highway Patrol said witnesses told officers that a man was driving his black 2004 Toyota Tundra southbound on the 101 near Seacliff at a high rate of speed when the car veered into the guardrail and rolled over it.
The crash occurred around 10:45 p.m.
The victim was identified as Kevin Gutierrez Manzo. He was the sole occupant of the vehicle and sustained fatal injuries in the crash.
CHP closed both lanes of the southbound side of Highway 101 for several hours while they investigated the collision and moved Manzo's vehicle.
It is still unclear if alcohol and/or drugs are involved.
CHP is investigating the cause of the crash. If you have any more information, please contact Officer Zambrana at the Ventura CHP (805) 662-2640.