1 dead after semi truck overturns on Highway 126 in Saticoy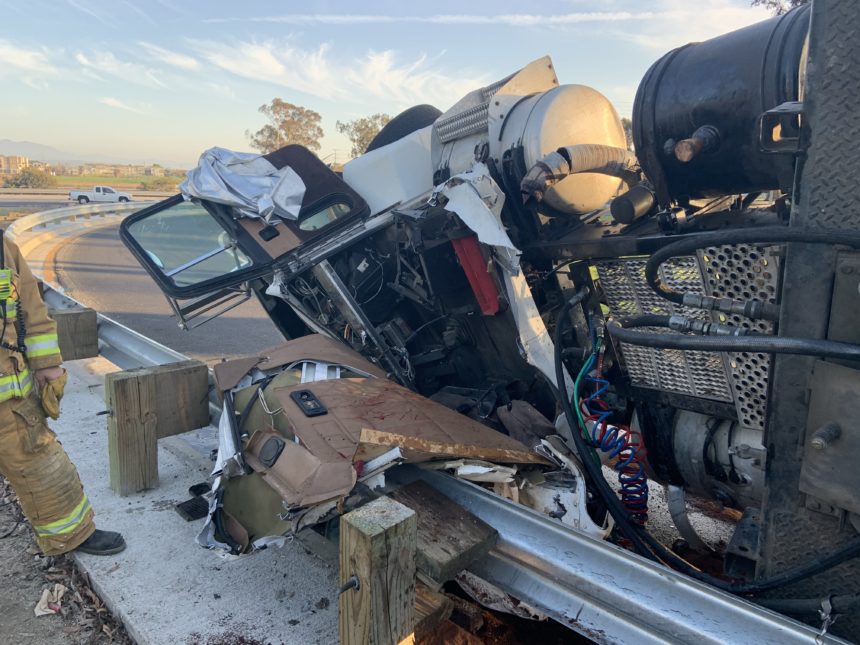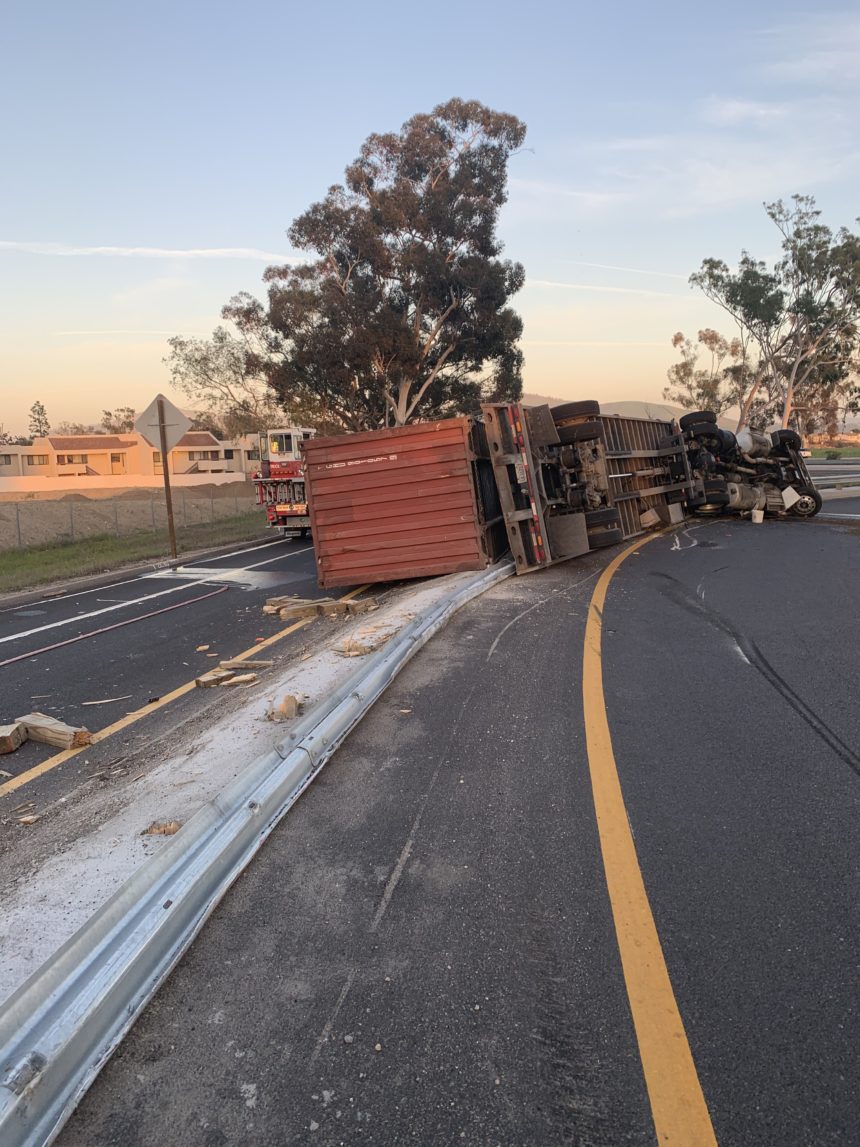 SATICOY, Calif. - The Ventura City Fire Department responded to a report of an overturned semi truck that trapped one person inside and was allegedly leaking fuel.
Firefighters responded around 3:50 p.m. to the scene on the westbound lanes of Highway 126 near the Wells Road interchange in Saticoy.
Fire crews found a man trapped in the wreckage and described the semi tractor as lying on the guard rail along the freeway onramp curve. Crews said the fuel tanks were in tact at this time.
The fire department said, "an extensive and complex extrication," of the man took place immediately and lasted about 45 minutes. Once the man was removed, he was transported to a local hospital with major injuries.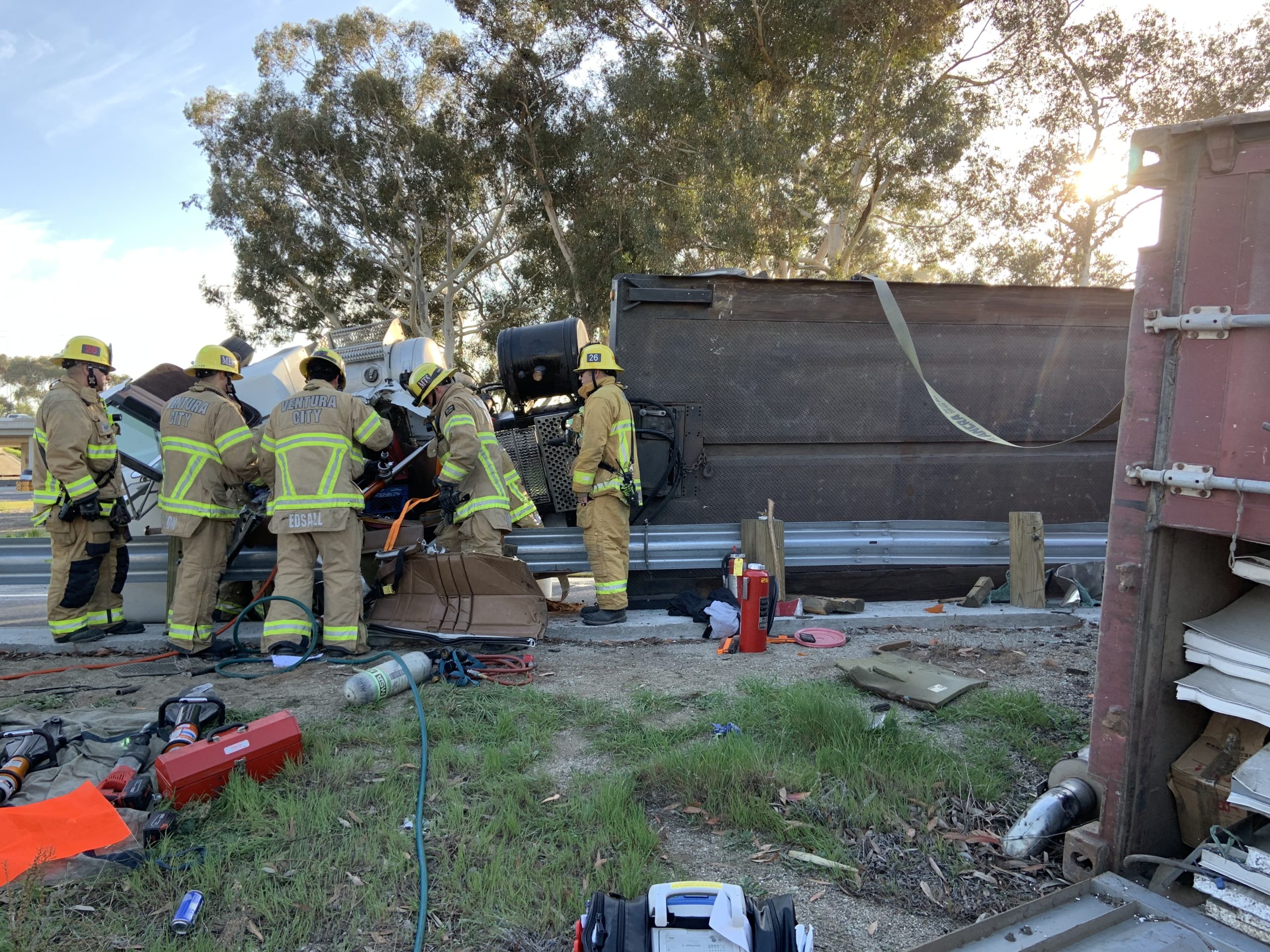 California Highway Patrol reported that the man died of his injuries. It is unclear when and where he was pronounced deceased.
Ventura Fire said no one else was harmed in the crash and no other cars were involved.
CHP is currently investigating the incident and has not yet released a cause for the crash.
We will update this story as more information becomes available.