Rollover accident shuts down Milpas St. off-ramp in Santa Barbara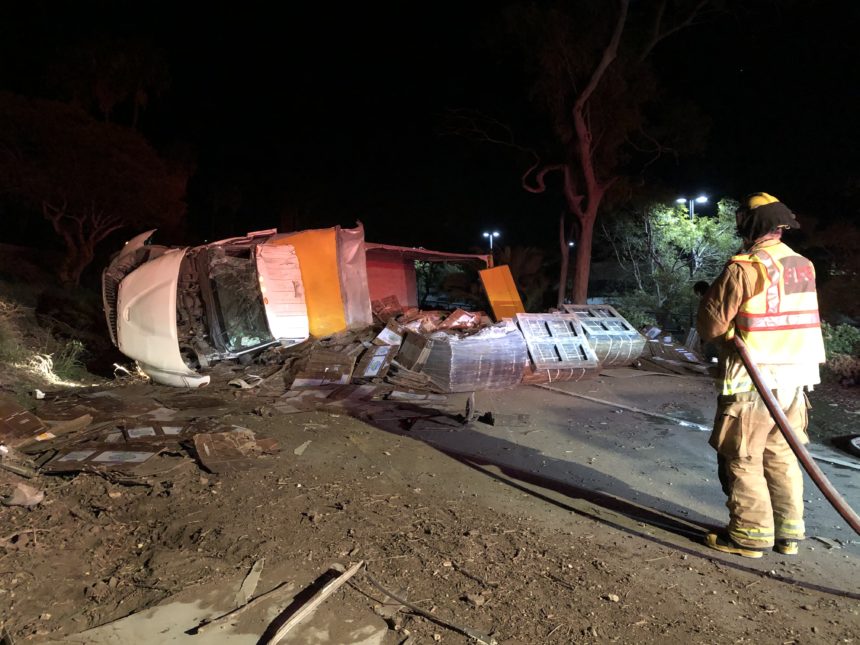 SANTA BARBARA, Calif. - A two car accident involving a rolled over box truck and another vehicle has shutdown a Highway 101 off-ramp in Santa Barbara.
The California Highway Patrol and other local authorities have responded to the scene on Highway 101 at the Milpas Street exit. CHP is reporting this could be a long-term closure.
At least one patient has been taken to the hospital with major injuries, according to the CHP.
The truck was hauling boxes for agriculture. It appears the truck driver was cutoff by another vehicle.
The accident is under investigation.