UPDATE: Escaped at-risk mental health patient located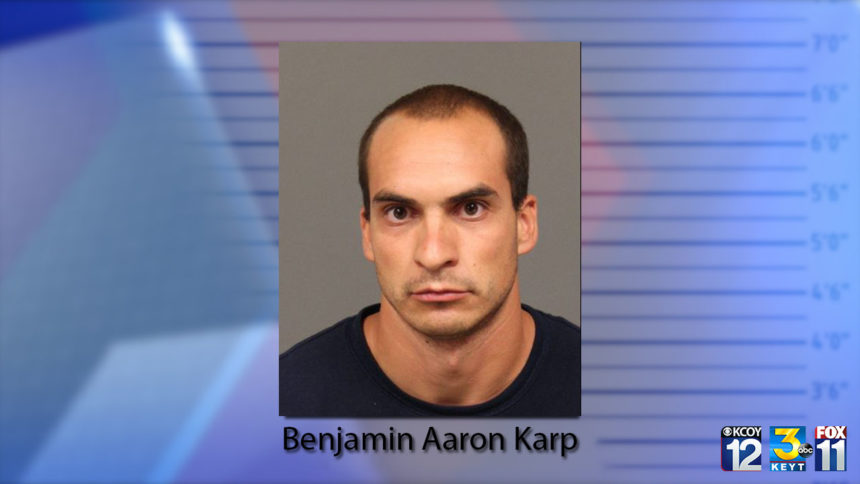 UPDATE - The San Luis Obispo County Sheriff's Office was notified that Benjamin Aaron Karp had been safely located by State Park Rangers at the Pismo State Beach North Beach Campground in Pismo Beach.
Karp was found around 3:30 p.m. on Sunday.
The Sheriff's Office said Karp was taken into custody without incident and will be transported to the San Luis Obispo County Jail.
SAN LUIS OBISPO, Calif. - The San Luis Obispo Sheriff's Office received a report of a person who vandalized property at the San Luis Obispo County Psychiatric Health Facility Saturday morning.
The suspect was identified as Benjamin Aaron Karp, 31, who is a patient at the facility.
Karp escaped the building, which is located at 2178 Johnson Avenue, before law enforcement arrived. San Luis Obispo Police said he ran north of the area.
The Sheriff's Office said a "Be On the Lookout" warning was issued to all law enforcement agencies in the county.
Karp is described as a White male, 6' 0" tall, 190 pounds with brown eyes and brown hair. He was last seen wearing blue scrubs and no shoes.
Karp is not considered a danger to the public at this time.
If you see or have seen Karp, do not approach him and instead contact the Sheriff's Office Dispatch Center at 805-781-4550 or 9-1-1.