Santa Ynez honors two student-athletes that will continue sports journey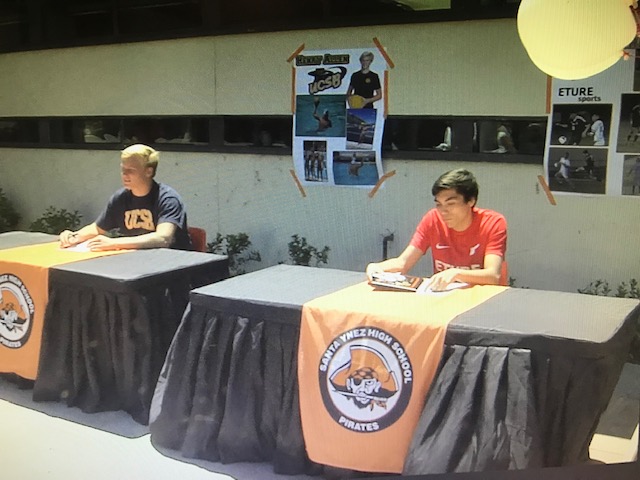 SANTA YNEZ, Calif. - Henry Allen and Nico Rocha share Co-MVP Athletes of the Year at Santa Ynez High School but soon they will be going in very different directions.
Allen signed with UCSB men's water polo while Rocha will play soccer at an academy in Spain through the Eture Sports Program.
Allen will major in mechanical engineering and is excited to play for the Gauchos who spent part of last season ranked No. 1 in the country.
Rocha will play for the next ten months in Valencia, Spain and will either sign with a professional team after that stretch or come back to the United States and play soccer in college.