Bishop Diego seniors get special visits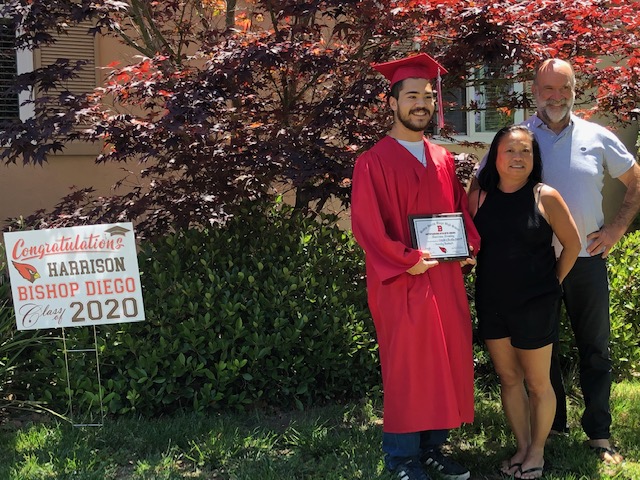 SANTA BARBARA, Calif. - All week long the fifty Bishop Diego High School seniors are being visited by teachers and staff.
The seniors are getting their pictures taken with their cap and gown on with diploma and awards in hand.
All of the photos and videos will be compiled and put into one large video so that the seniors will have a great memory to hold onto despite the coronavirus pandemic.
While most of the seniors live in the Santa Barbara area there are Bishop Diego seniors that live in Santa Ynez and Ventura but all of them will get a visit.