Bishop Diego boys hoops win State playoff game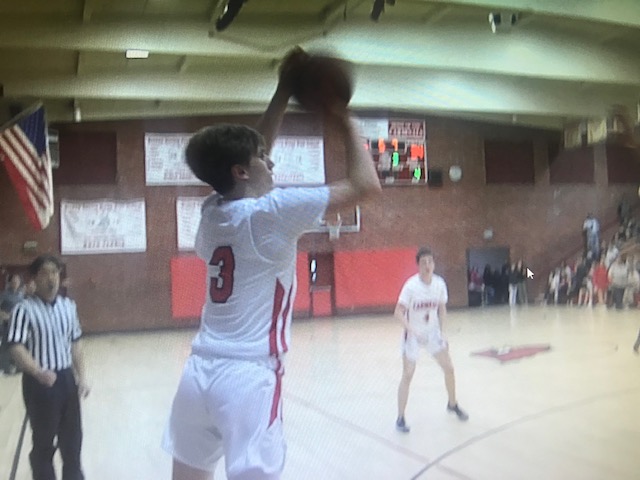 SANTA BARBARA, Calif. - Bishop Diego pushed aside their disappointment of a last second loss in the CIF-SS final and bounced back to beat Vistamar to open up the CIF-State Division 5 playoffs 63-51.
Kai Morphy scored a game-high 27 points as the Cardinals advanced to Round 2 on Thursday at Roosevelt in Los Angeles.
The game was tied at 22 at the half and again at 29 early in the third quarter but the Cardinals finished the quarter strong behind Morphy.
His three-pointer at the end of the third quarter gave the Cards a 45-34 lead.
It was the second time in ten days that Bishop Diego beat Vistamar as they had met in the CIF-SS semifinals.
The highlight of the first half was Connor Streett beating the first quarter buzzer by making a shot from just beyond half court.