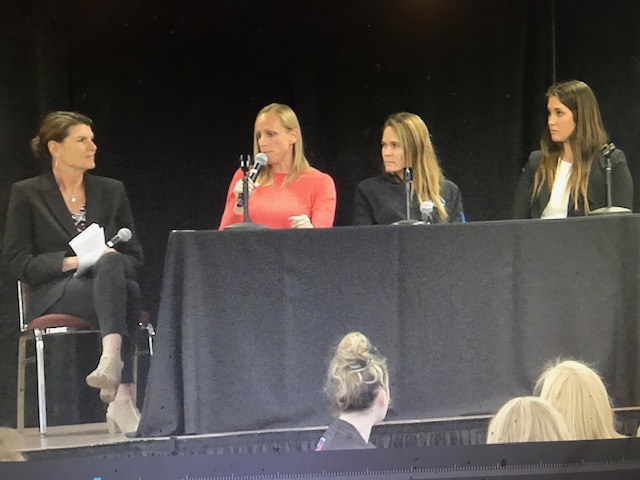 SANTA BARBARA, Calif.- The Women & Girls in Sports Luncheon is presented annually by the Santa Barbara Athletic Round Table to celebrate National Girls and Women in Sports Day, the lasting impact of Title IX legislation and outstanding female athletes in the Santa Barbara community.
This special luncheon includes over 500 female athletes from local high schools and colleges as guests of the Santa Barbara Athletic Round Table.

The guest speakers were Westmont College women's head basketball coach Kirsten Moore, UCSB women's water polo coach Serela Kay and Santa Barbara City College softball coach Justine Bosio.

The moderator was Catherine Remak from