Arroyo Grande guard Gage Gomez to walk-on at UCSB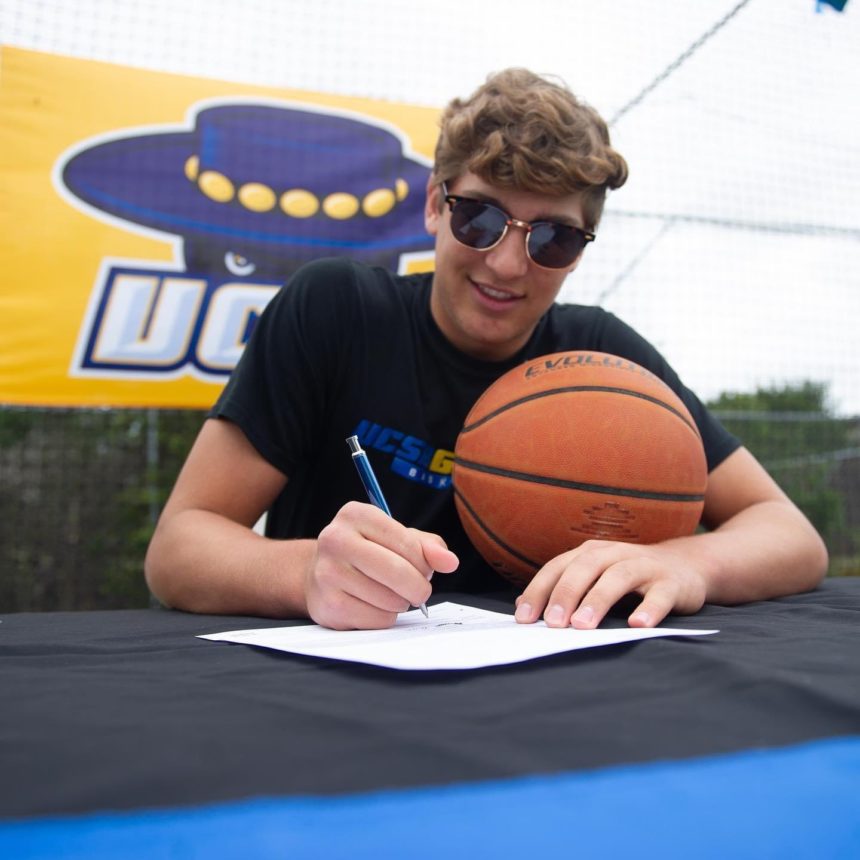 SANTA BARBARA, Calif. - Arroyo Grande star guard Gage Gomez signed his letter of intent to be a preferred walk-on at UCSB.
The 6'3 senior led the Eagles to a 28-6 record and a berth into the CIF Division 3 State championship game but it was canceled due to the conronavirus pandemic.
Gomez averaged 21 points per game for the season and increased that average to 24 points per game in the State playoffs.
Arroyo Grande beat four Los Angeles area teams in the playoffs to reach the title game scheduled in Sacramento.