Westmont blows out Menlo in women's basketball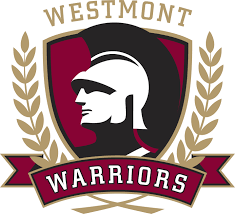 MONTECITO, Calif.-
Westmont Women's Basketball (19-3, 12-1 GSAC) rolled to its sixth Golden State Athletic Conference win in a row with an 81-53 victory over the Oaks of Menlo (10-12, 6-7). The Warriors built a double-digit lead in the first quarter and never led by less that 10 points again.
Iyree Jarrett led the Warriors in scoring, recorded 21 points and five assists. The sophomore guard shot 50% from the floor (8 of 16), including two of three from beyond the arc.
Maud Ranger notched her ninth double-double of the season with 14 points and 11 rebounds. She went four of five from three-point range to help the Warriors, who lead the NAIA in three-point shooting, make 12 of 20 (60%) from beyond the arc.
Story courtesy of Westmont Athletics.