Sow puts on a show as UCSB beats Hawaii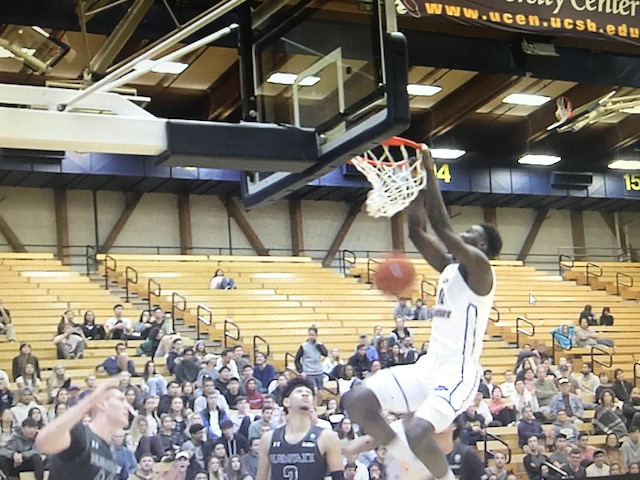 UC SANTA BARBARA, Calif.- Amadou Sow scored a career-high 30 points as UC Santa Barbara defeated Hawaii 76-66.
Sow hit a short jumper and a 3-pointer to give the Gauchos a 10-point lead near the three-minute mark of the second half.
Sow hit 12 of 13 shots and grabbed six rebounds.
Max Heidegger had 13 points for UC Santa Barbara. Robinson Idehen added 11 points. Devearl Ramsey had seven rebounds.
UCSB is now 15-8 on the season and 4-4 in the Big West.
They host league-leading UC Irvine on Saturday at 7pm.