Second half collapse dooms Westmont men's basketball against The Master's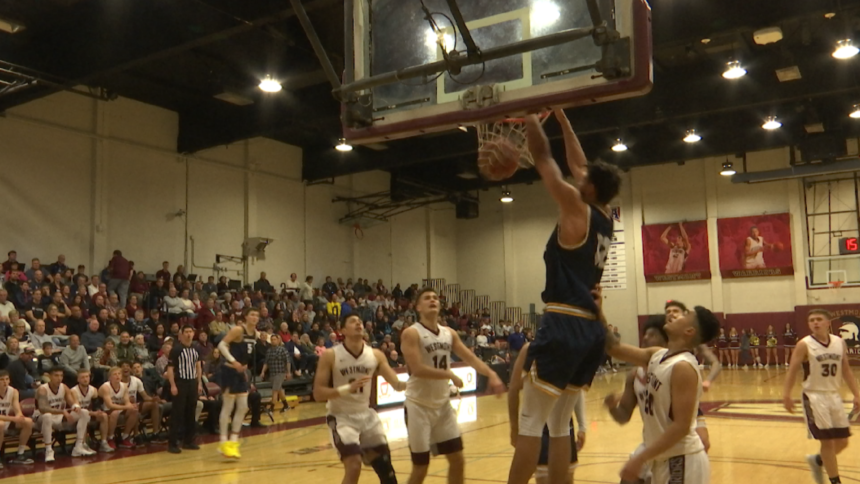 MONTECITO, Calif. - Three-pointers were falling, Murchison Gym was rocking, and Westmont men's basketball raced out to a double-digit lead in front of a packed house. Even at halftime, the home team appeared to have control.
But a second half lull flipped the script as No. 7 The Master's rallied to edge No. 4 Westmont 70-69 on Saturday night.
The Mustangs (15-3, 5-2) trailed 38-30 at the half but surged in the second half. Westmont (17-2, 6-1) could not keep up its hot shooting after the break. The Warriors suffered their first conference loss of the season, but remain in first place in the Golden State Athletic Conference.