Santa Maria kicks off its neighborhood street improvement project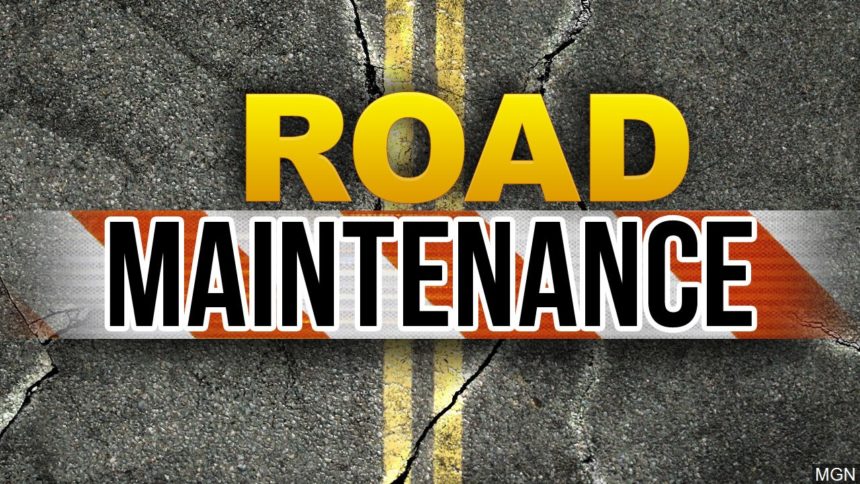 SANTA MARIA, Calif. - The City of Santa Maria announced the start of its neighborhood street improvement project on Monday.
The project will impact more than a dozen neighborhood streets and will take place from now until the end of September.
The City Public Works department said the first phase of the road project involves repairing the concrete of various sidewalks, curbs and gutters, cross-gutters and ramps.
After the concrete work, the City will be repaving the streets' asphalt. This will involve digging out the failed asphalt areas, removing the traffic striping on the surface, grinding down the edges of the existing pavement, laying out the new asphalt and then re-painting the traffic stripes.
The streets involved in this improvement project include:
S. Depot Street from Battles Road to Stowell Road
Pine Street from W. Grant Street to W. Monroe Street
Barrington Drive from W.Gaylene Drive to W. Creston Street
W. Creston Street from N. Western Avenue to N. Railroad Avenue
Las Flores Way from S. Superior to S. Railroad Avenue
S. Superior Street from W. Camino Colegio to W. Liberty Street
Pershing Street from S. Superior Street to S. Railroad Avenue
Mariposa Way from S. Superior Street to S. Railroad Avenue
S. Lucas Drive from E. Orange Street to E. Boone Street
N. Curryer Street from W. Fesler Street to W. Main Street
Farrell Drive from Palisade Drive to E. Jones Street
Estes Drive from Farrell Drive to Marilyn Way
Marilyn Way from Palisade Drive to Marian Drive
Marian Drive from Palisade Drive to E. Jones Street
The City said streets will be covered with a thin maintenance overlay designed to last 10 to 12 years.
During repairs, construction crews will post signs indicating when parking will be prohibited in certain areas. The City said surrounding streets will also be impacted by this project.
Those who frequent the affected streets are recommended to find alternate routes to minimize inconveniences in the coming months.
City staff strongly recommends that drivers obey all construction signs and drive slowly in the construction areas.
They also warn that driving on the treated roadway surface before the contractor officially opens the roadway to traffic can result in damage to the surface treatment as well as to your vehicle.
If you have any questions about this construction project, you can contact the Department of Public Works, Engineering Division at (805) 925-0951 extension 2225.