Pool service truck overturns, spilling chemicals in Santa Barbara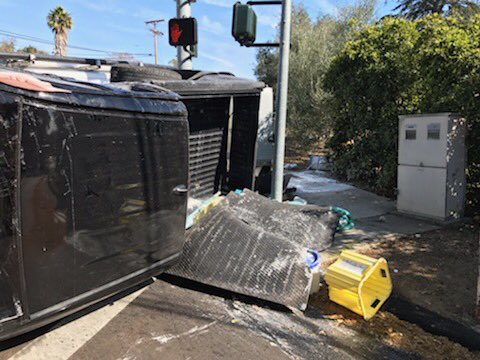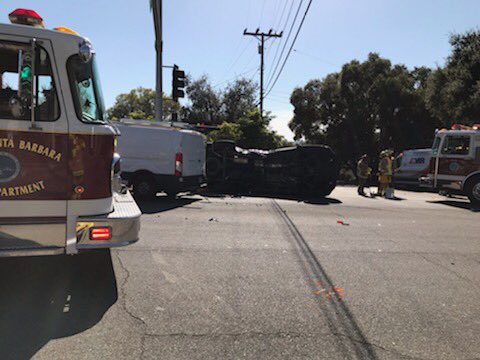 SANTA BARBARA, Calif. - A pool service truck overturned at the intersection of Foothill Road and North Ontare Road in Santa Barbara, spilling chemicals on the ground Thursday afternoon.
The Santa Barbara Fire Department responded to the crash at 1:30 p.m. and isolated a one-block radius around the intersection. Drivers are advised to avoid the area due to road closures.
Santa Barbara police said the hard road closures are on Foothill from La Milpita Road to San Roque Road and on Ontare Road from Canyon Acres to Langlo Terrace. They estimate the closures will be in place for three to four hours.
Fire crews reported that pool chlorine and muriatic acid are among the chemicals spilled into the intersection. A hazmat team is on the scene attempting to identify all of the chemicals involved.
Crews are also working to keep the chemicals from flowing into the nearby creek.
The driver of the truck sustained injuries and is being treated by firefighters on the scene. We do not yet know the extent of the injuries.
Please avoid the area of the crash and any contact with the pool chemicals while officials investigating and cleaning up the hazard.