Hwy 154 reopens after 24 hours of repairs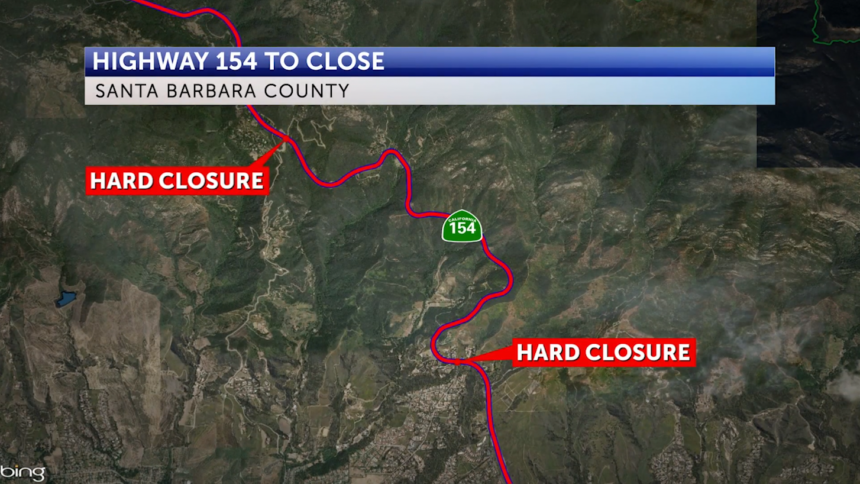 SANTA BARBARA COUNTY, Calif. - Highway 154 in Santa Barbara County reopened Thursday evening after being closed just short of 24 hours.
Caltrans closed the roadway to install a new overflow culvert in the Maria Ygnacio Creek watershed. The new culvert was needed following November's Cave Fire.
A soft closure was put up at the Highway 154/246 roundabout in Santa Ynez as well as at Highway 192 in Santa Barbara, but local residents with identification were allowed through.
Cones were put in place blocking traffic Wednesday night around 6:30 p.m.
Around 6:30 p.m. Thursday, cones were being removed and traffic was allowed back through.