NASA selects Cal Poly for role in Lunar Exploration Missions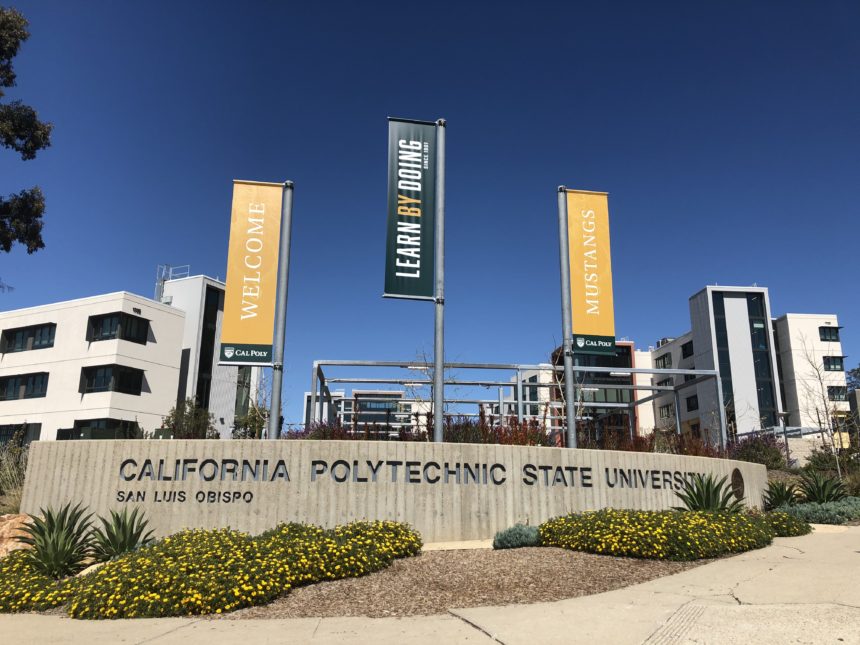 SAN LUIS OBISPO, Calif. - Cal Poly, NASA and nine other universities are teaming up to develop new technologies that will return astronauts to the moon and pave the way for more advanced exploration of Mars.
NASA's Artemis Lunar Exploration Program was created to put men and women on the moon by 2024. Cal Poly already has a robust working relationship with NASA through its CubeSat Lab. CubeSat's are a class of small satellites about the size of a loaf of bread.
NASA and its partners are now working on a new class of spacecraft called "SmallSats." They are about the size of a refrigerator and will work in coordination with CubeSat's to blaze a trail deeper into space.
"As we prepare for the next robotic and crewed missions to the moon, we expect small spacecraft to help forge the path ahead by scouting terrain, prospecting for resources and establishing communications and navigation capabilities in cislunar space," said Christopher Baker, program executive for NASA's Small Spacecraft Technology program. "Taking advantage of their small size and shorter development timelines, small spacecraft are increasingly capable as both rapid precursor missions and as cost-effective, in-space infrastructure."
That's where Cal Poly and its students come in. The university will collaborate with NASA's Jet Propulsion Laboratory in Pasadena on a pair of two-year projects and funded through grants valued at $200,000. Cal Poly will team up with UC Irvine for the first project titled, "Variable Specific Impulse Electrospray Thrusters for SmallSat Propulsion." The project will build on existing propulsion technology that uses electrostatic charges to propel liquid droplets to generate thrust.
"Cal Poly will be providing a design for a CubeSat to test the thrusters, including an electrical subsystem that is capable of powering the thrusters," said John Bellardo, Director of Cal Poly's CubeSat Lab. "UCI will be focusing more on the thruster side. Cal Poly will be focused on the spacecraft side."
Under the second proposal, Cal Poly will team up with Cal State Los Angeles for a project titled, "An Additively Manufactured Deployable Radiator with Oscillating Heat Pipes to Enable High Power Lunar CubeSats."
"The more power a spacecraft needs, the more heat gets generated — both during power generation and consumption," Bellardo said. "Radiators are part of the solution to keeping the spacecraft cooler. The technology is applicable to other small spacecraft as well."
NASA officials believe partnerships between academia and NASA are cost effective and help cultivate the next generation of innovators.