Young singers get ready for the spotlight at Teen Star 2020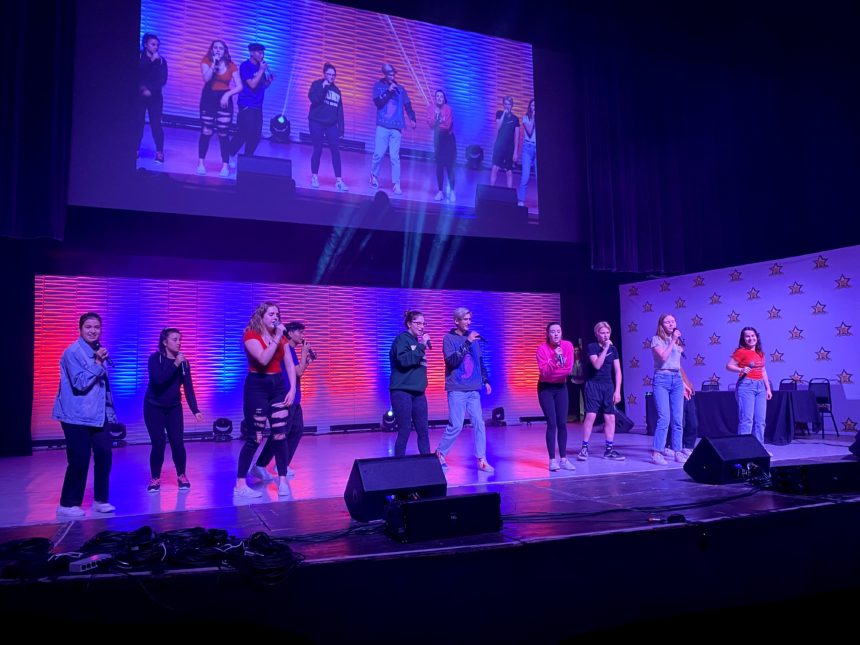 SANTA BARBARA, Calif. - Some of the best young singers in the area will take to the stage at the Arlington Theatre on Saturday night with hopes of being crowned Teen Star Santa Barbara.
Ever since the local singing competition began in 2010, the competition has exploded in popularity and stature.
"I'm excited to see all the people that I've been doing this with perform," Teen Star finalist and San Marcos High junior Madeleine Thomas said. "I haven't heard a lot of them sing before and I'm really excited to go out there and perform what we've been preparing this entire time."
This past November, 10 teens representing five local high schools were prestigiously selected to compete in the February Finale.
They'll begin the show with a group number before individually performing.
"The group number will be really fun to watch because you get to see all of us perform at once," fellow finalist and Santa Barbara High sophomore Bridget DeVine said. "It'll help reduce and ease some of our nerves."
This is Teen Star's 11th season and a big surprise is in store, as former American Idol judge Randy Jackson will serve as a guest judge.
"Super excited but also really nervous to perform in front of him," DeVine said. It'll be awesome to have his advice and feedback."
"I mean at first I was just shocked, Thomas said. "I didn't really believe it and I got really nervous and now I'm super excited to perform for him because it's an amazing opportunity."
Formatted similarly to American Idol, a panel of judges and audience members will vote on which individual takes home the title.
"I'm super excited to perform not only for my schoolmates but also for people that I've never seen before and old friends that I haven't connected with in a while," finalist and Cate School sophomore Dawson Fuss said. "I'm just really excited to show everybody what I got."
This year's winner will receive a $1,000 scholarship from the Santa Barbara Bowl Foundation along with a recording session in a world-class studio.
"I'm really excited to sing a different style song than I would typically sing," DeVine said. "I'm looking forward to showing the audience a different side of my vocal style."
While not everyone will head home with a trophy, they'll walk away with lasting memories and friendships.
"Every year, it just surprises me what happens and everyone is so good," Thomas concluded. "It's amazing to see such amazing talent."
Teen Star will take place on Saturday night at the Arlington Theatre at 7 p.m.
Tickets are still available online or at the Arlington Theatre Box Office.