Surf's Up supports local first responders through One805
SANTA BARBARA, Calif. - Another business is riding the wave of change and churning out a new staple for first responders and essential workers during the COVID-19 pandemic.
"I always wanted to contribute to people in need in any way, shape or form that I can," said Brooke Hansen, Founder and President of Surf's Up Bath Company. "When I saw that there was so much need for this, I knew that this was something that I could do."
Hansen donated 1,000 bottles of her company's hand sanitizer topical gel to One805 for fire, police and Sheriff's crews throughout Santa Barbara County.
The drop-off happened Thursday morning at the non-profit's headquarters, at State and Mission, at Goodwin & Thyne Offices.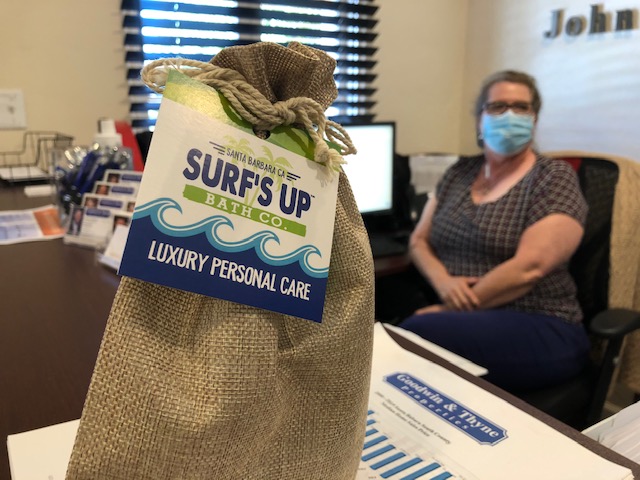 "One805 is really pleased to be able to facilitate these types of donations," Thyne said. "We have a collection box here at our office at 2000 State Street where people can bring PPE, they've brought hand sanitizer, they brought masks, gloves, all unused products that we then distribute to the first responders and healthcare workers."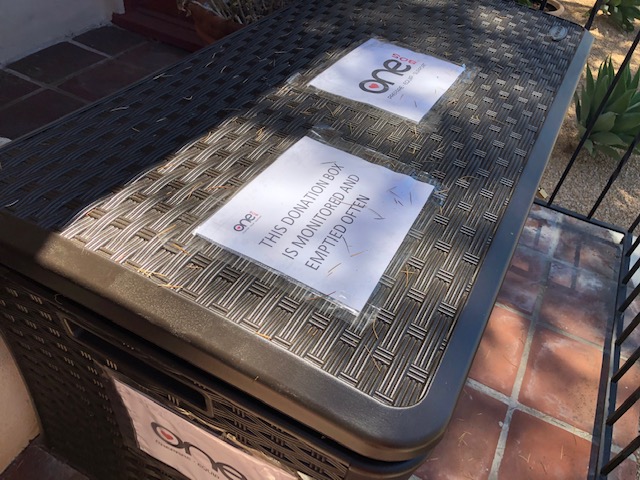 From there, Raquel Zick, spokeswoman for the Santa Barbara County Sheriff's Office loaded up the boxes and took them to the EOC where the individual bottles will be distributed to the various agencies.
Zick said the staff will be "really stoked."
"For the field deputies as well all the other first responders, one of the most challenging things that they encounter is that they run call to call," Zick said. "So, they don't have the opportunity to stop and wash their hands .... we don't have the individual ones so, this is gonna be really great for them to have. And also, so very thoughtful."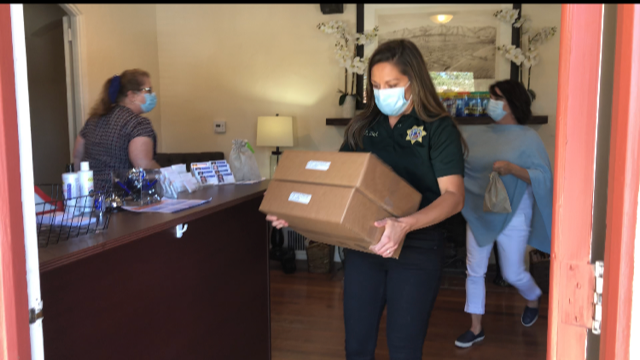 Surf's Up Bath Co. manufactures an eco-friendly line of personal care products for kids, luxury hotels and salons. Hansen said she saw her customers close down businesses because of the pandemic, then realized there was a worldwide shortage of bottles, caps and other sanitizing supplies -- inventory her company has.
"We have the packaging, we have the ethyl alcohol, we have everything we needed to bring it out. This was actually our first delivery here was to bring it here," Hansen said. "So, it's very rewarding and I hope everybody contributes everything they can."
Hansen said she'll keep donating 10-percent of the product to local frontline workers as long as needed.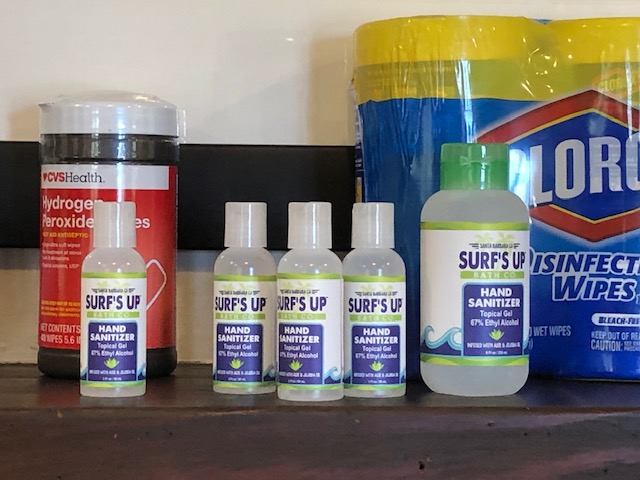 To order or learn more about Surf's Up Bath Company, click here
To donate or learn more about One805, click here.