Firefighters put out dumpster fire in Lompoc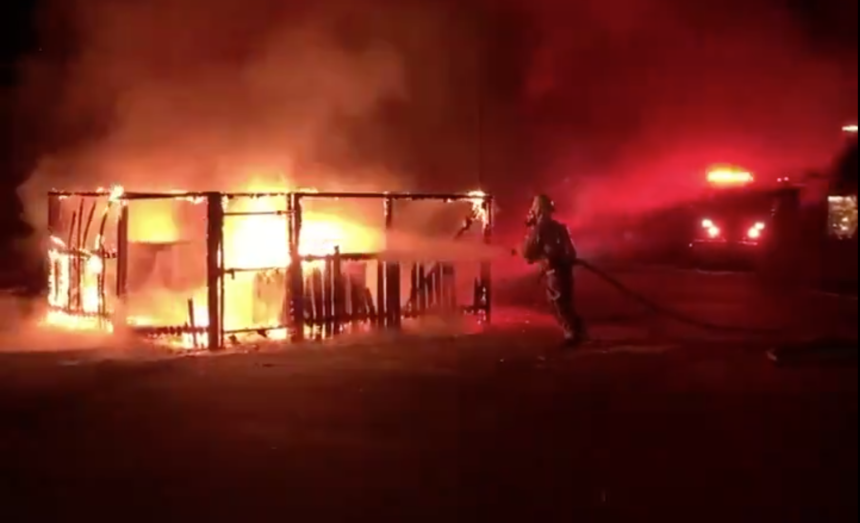 LOMPOC, Calif. -- Lompoc City Fire Department put out a dumpster fire in Lompoc early morning Thursday.
Firefighters respond to reports of a fire on the 200 block of North H Street at around 1:16 a.m.
Firefighters arrived to multiple dumpsters and a fence enclosure on fire.
One engine handled the fire.
Fire officials say there were no damages to the adjacent business.