Santa Barbara County working to meet state's strict reopening requirements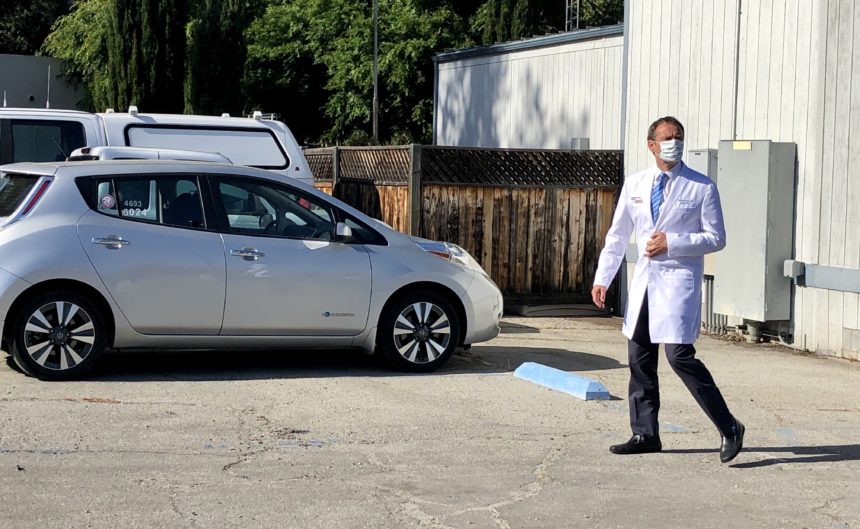 SANTA BARBARA COUNTY, Calif. - Santa Barbara County's public health officer Dr. Henning Ansorg spoke to state health officials on Wednesday about strict reopening requirements.
He said he learned they are not meant to be permanent.
"The metric in particular that we haven't been able to meet are not having any deaths from COVID and a very low number of new cases namely less than 45 during a two week period, " said Ansorg.
The doctor said he was too busy to see the flyover that paid tribute to hospitals caring for 26 patients, with ten in intensive care . He says hospitals in Santa Maria, Lompoc and Santa Barbara are operating below capacity and are ready for a surge if necessary.
Since the county had had 11 deaths, two were inmates.
Since the county has no authority over prison operations supervisors sent a written request asking Gov. Newsom to consider the inmate outbreak in Lompoc as a unique situation .
Supervisor Gregg Hart said, "We don't not know when, or if the governor will modify his criteria to provide our county with a path forward to reopen more businesses."
Newsom's modifications did give the green light statewide to some offices, outdoor museums, car washes and dog grooming businesses.
First 5 of Santa Barbara County's executive director took part in the county update. The organization funded by Proposition 10 is working to help essential workers with safe child care.
Wendy Sims-Moten said they want to help parents reduce their stress because children pick up on the stress of adults.
" In efforts to mitigate some of those stressors talking, reading and singing to young children can help buffer the negative impact of stress which is important to keep children health," said Sims-Moten.
First 5 is partnering with Children's Resource and Referral to host a Child Care Provider Emergency Supply Distribution Day!
They will distribute disinfectant, diapers and children's books this Saturday from 8-Noon at 124 W. Carmen Ln. in Santa Maria and from 2-5p.m. at 4141 State St. in Santa Barbara.