Water quality health alert goes out to businesses ahead of Friday's reopening
SANTA BARBARA, Calif. - The City of Santa Barbara wants to get the word out that buildings shuttered or vacant for nearly two months can harbor a health risk for employees and tenants.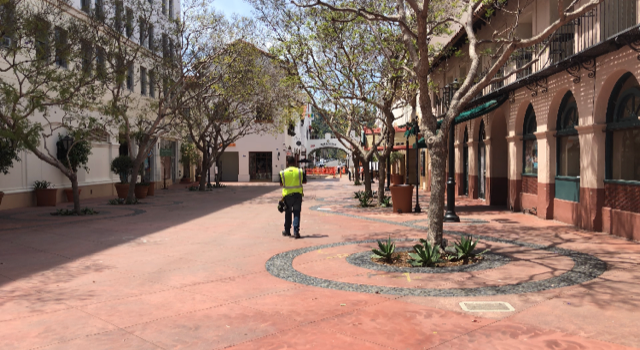 "We want the business owners, the building owners to be aware that there is a potential for what is called Legionella, it's a type of bacteria that will grow if water's been sitting stagnant," said Gaylen Fair, Laboratory Supervisor with the City of Santa Barbara. "And also, metals can leach into into the water if it's been sitting stagnant."
Fair said the majority of businesses in town have at least a sink and a toilet, making plumbing with warm, stagnant water the perfect setting for this type of bacteria.
Banana Republic was one of the few retail stores that had employees working inside Thursday afternoon. Samantha Benson, the store manager, met Fair at the door and while talking, Benson said they'd had their water filtration system checked before starting it up last week.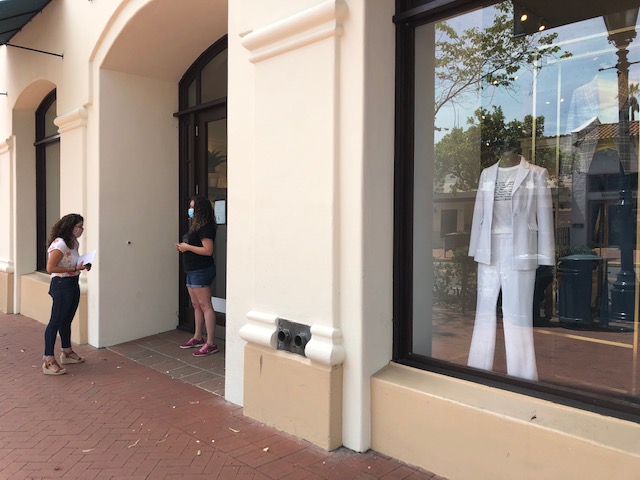 "Awesome, good!" Fair said. "Just want to make sure before you start drinking out of that that gets serviced cuz, want to make sure you guys are safe."
Benson was helping fill online orders and preparing for Friday's state-approved reopening. She said the owner of the building is currently working to upgrade the plumbing.
"We really want to inform all of the business owners that they need to flush their systems, flush their hot water heaters and um, every single outlet they have -- at the toilets, at the faucets -- to really get that water quality much better and fresh from what the city has been producing all these months."
"I'm aware of working in an old building, the old pipes, things like that so I'm very aware of like, flushing," Benson said. "I mean, we even pour water down our, like, sewer drain in the bathroom just to kinda keep thing fresh. Um, never knew there was a bacteria. We just know that we do those things with an old building."
Legionella bacteria can cause serious health problems including a pneumonia-type illness called Legionnaires' disease and a mild flu-like sickness called Pontiac fever. It is particularly dangerous for people with compromised immune systems.
"You won't necessarily get sick if you drink the water that has it in it," Fair said. "It has to be aerosolized. If it's coming out of a hot water faucet and you breathe it in, it has to go into your lungs to really obtain the disease."
Fair said flushing pipes gets rid of the bacteria or keeps it from growing in the first place. The solution is simple.
"Turn on that cold water, flush it through every outlet and then if you do have hot water, turn that on as hot as you can, flush that through as well. That really hot water will kill the Legionella bacteria."
Fair said the health-related warning will be included in the City's general bi-weekly newsletter as well as the water newsletter.
Fair said the City does an excellent job maintaining and disinfecting the city's system with chlorine, which prevents the growth of Legionella bacteria. However, the owners of buildings throughout town are responsible for the quality of water that flows through the pipes in their buildings.
Meantime, Benson and her co-workers are excited to get back to working with customers, curbside at a physical distance, and with the utmost safety.
"We have health-guards coming so when we do open up for customers we're gonna have the plastic barriers," Benson said. "We will not open fitting rooms currently until further notice and we don't have public restrooms so, those won't be open either," she said with a laugh. "But we are very excited."