Peabody Stadium completion to be followed by track and field installation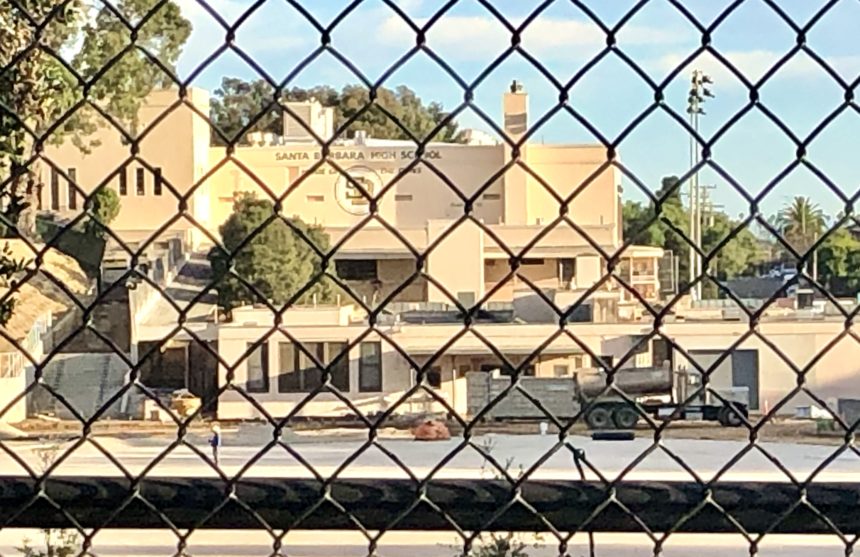 SANTA BARBARA, Calif.
The Santa Barbara Unified School District is keeping tabs on work at Peabody Stadium.
SBUSD Public Information Officer Camie Barnwell said, "We expect substantial completion of construction of the stadium by February 20, then follows the installation of the track and field surfaces and that process will take another eight weeks. Barring any unforeseen weather conditions, we hope to have use of the track and field surfaces by the end of April."
The stadium was built in 1924. It is named after philanthropist and prominent resident Frederick Forrest Peabody. Peabody served as the chairman of the school's governing board when the stadium was named.
The makeover has a $39 million price tag .
Athletes think the money will be well spent.
Freshman track team member Drew Lozier said, "I think it's going to be great, even though it has taken longer. I can't wait to run on it and I hope the class gets to graduate on it."
Athletes have been practicing and playing on fields at other high schools and at Santa Barbara City College.
The Football team played a historic playoff game on a competitor's field.
Neighbors said they are anxious to for the project to get done, too.