Cal Poly names Michigan State dean as new provost for the university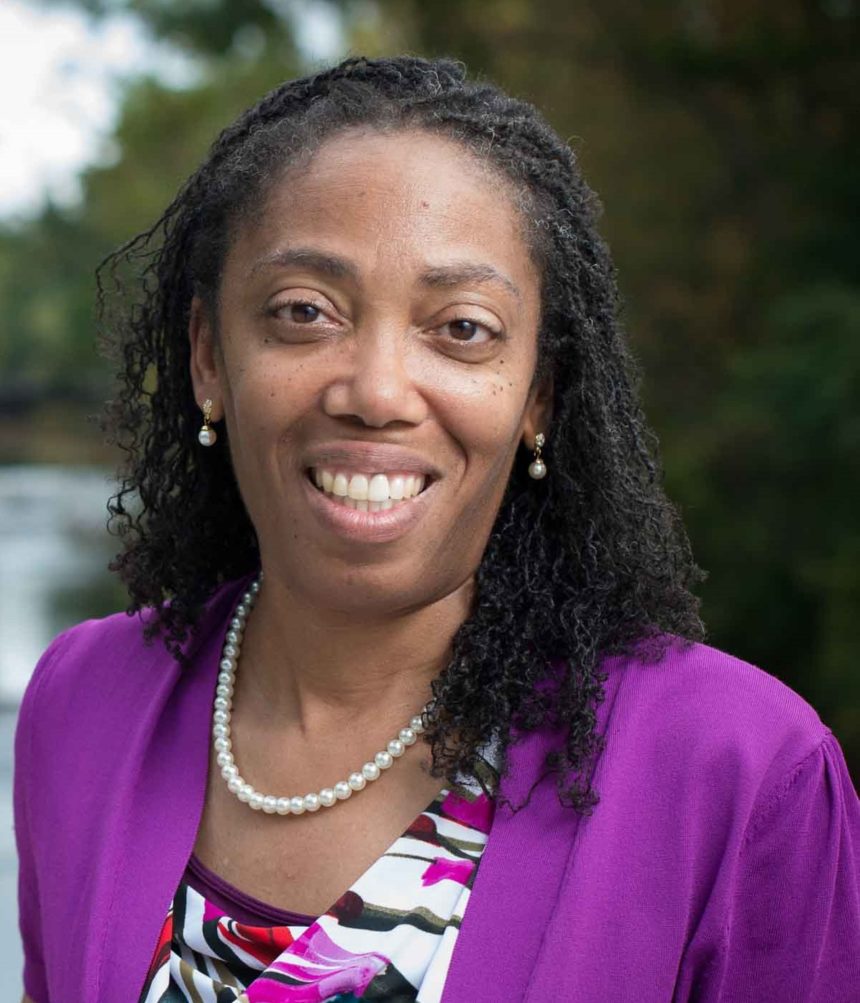 SAN LUIS OBISPO, Calif. -- Cal Poly SLO announced the appointment of its new provost and executive vice president for academic affairs on Wednesday.
The university names Cynthia Jackson-Elmoore as the new provost. Jackson-Elmoore will begin her new role at Cal Poly on August 1.
Jackson-Elmoore will oversee Cal Poly's Academic Affairs division, which includes the university's six colleges, along with the international and extended education programs, the Kennedy Library and the university's Office of Equal Opportunity. She will also oversee research and economic development, graduate education, financial aid, registrar, admissions and enrollment.
Jackson-Elmoore earned doctorate and master's degrees in Public Administration, with a public policy emphasis, from the University of Southern California and a bachelor's in Chemical Engineering from the University of Delaware. She also earned certification from the Institute for Management and Leadership in Education at the Harvard Graduate School of Education.
Jackson-Elmoore is currently the dean of the Honors College at Michigan State University and a professor with affiliations in the School of Social Work and the Global Urban Studies Program. Jackson-Elmoore also co-chairs a university level Diversity, Equity and Inclusion Steering Committee and is a presidential appointee to Michigan State's Planning Committee.
Prior to her current position as Michigan State dean, Jackson-Elmoore served as acting assistant dean of MSU's Urban Affairs Programs, director of the Urban Studies Graduate Program in the College of Social Science and co-director of the Program in Urban Politics and Policy that was jointly housed in the Department of Political Science and Urban Affairs Programs.
She has taught courses in public policy processes and analysis, urban politics, and social welfare policy and services, conducted evaluations on community health care reform, and served as project manager for a multi-state research study.
Jackson-Elmoore gave the following statement about her new position:
"When I spoke with students and employees about the provost role, I saw a group of people who believe passionately in Cal Poly's hands-on approach to learning and who are dedicated to the idea that an already excellent institution can still improve. I am honored and thrilled to join Cal Poly and eager to get to work with a campus community that is so clearly focused on doing all it can to help students succeed."

Cynthia jackson-Elmoore
Jackson-Elmoore has served on many committees including the public policy committee of the Michigan American Council on Education Women's Network, on the External Advisory Board for the University of Kentucky's Lewis Honors College and the Faculty Board of Advisors for MSU's Community Economic Development Program.
Cal Poly President gave the following statement on Jackson-Elmoore's appointment:
"We are tremendously excited to bring an educator of Cynthia's caliber into one of our key campus leadership roles. Her strong academic and administrative background will play an important role in the continual improvement of our already world class Learn by Doing education. And as we work to enhance our campus culture through diversity, equity and inclusion, her passion for and experience with these issues will be a valuable addition to Academic Affairs and the university as a whole."

Jeffrey D. Armstrong, Cal Poly SLO President
Jackson-Elmoore will succeed Mary Pedersen, who has served as Cal Poly's interim provost and executive vice president for academic affairs since summer of 2019.