SLO City Fire and CAL FIRE knock down vehicle and vegetation fire on Cuesta Grade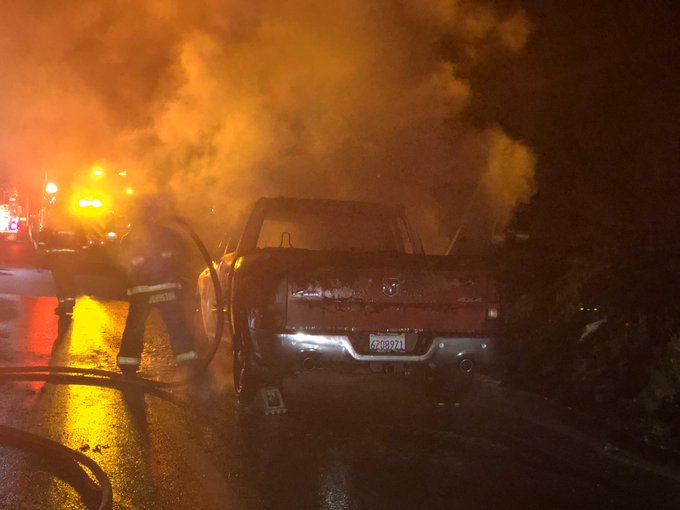 SAN LUIS OBISPO, Calif. - The San Luis Obispo City Fire Department and CAL FIRE responded to a report from CHP regarding a maroon dodge truck on fire on the Cuesta Grade Monday evening.
CAL FIRE reported receiving the call around 7:40 p.m. The first CAL FIRE unit arrived on the scene about halfway up the grade around 7:50 p.m.
That unit reported seeing a fully involved vehicle on fire as well as a 20 foot by 10 foot area of vegetation on fire off the side of the roadway.
SLO City Fire said they dispatched a fire truck and battalion chief to the scene as well to assist CAL FIRE's efforts.
CAL FIRE reported that the fire was knocked down by 8 p.m. All fire crews were cleared from the scene around 8:38 p.m.
CAL FIRE is investigating the cause of the fire. No injuries were reported and it is unclear if the driver of the truck was on the scene when firefighters arrived.